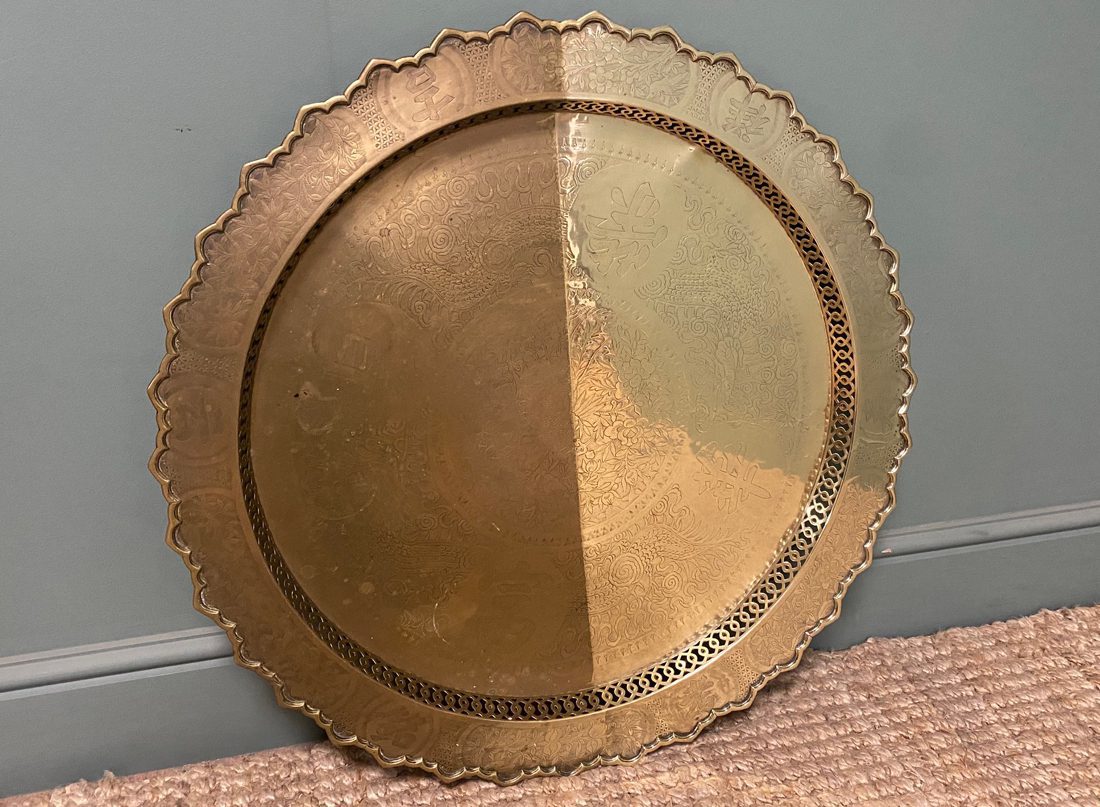 There are many different products on the market used to clean metal which can offer various results and only work specific metals. Priory polishes have been making cleaning products to restore metal and wood for over 20 years and we have an amazing solution for cleaning all types of metals unlike other brands. Priory polishes metal cleaner works on Brass, Copper, Bronze, Gold, Silver, platinum and most precious metals. This is ideal for use on Jewellery, antique pieces and much more as it is so easy to use. It removes all dirt, grease and tarnish with ease and restores the metal to its original lustre. Below are some helpful guides on how to use the products on each metal with videos.
How to use Metal Cleaner
The metal cleaner is very simple to use. Simply apply the product onto a lint free cloth and buff into the metal surface. Keep buffing until the tarnish has been removed. Wipe off any excess with a clean cloth and then rinse with water. Once you are happy with the results, for suitable items, we highly recommend to finish by wiping a thin coat of Priory Polishes Jade oil and this will add a protective layer to help prevent any future tarnishing. See the videos below to see how easy this metal cleaner works.
How to Clean Brass
In this video we show how easy it is to clean a Brass 19th century Chinese table top. The metal cleaner takes off one hundred years of grime with ease to show its original pattern. You can clean all types of Brass from vintage to modern by simply buffing away the years of tarnish. We do also offer a different type of brass cleaner, where you simply submerge your Brass objects into the solution with very little buffing required. See these articles on how we used this solution to clean some Brass handles and clean a Clock mechanism.
How to Clean Copper
In this video we show how to clean metal on this vintage copper plaque. You can see the years of green oxidisation and grime easily be removed with our metal cleaner to create a lovely shine. You can buff to a higher sheen if required, but as this is vintage piece, we wanted to keep some of the charm and character in the pattern.
How to Clean Silver
This metal cleaner works so easily on silver as you can see in this video. We cleaned some Victorian spoons, silver trophies and a silver coin. Again it works very easily by simply rubbing away the tarnish. This is perfect to clean silverware, silver jewellery and all silver antiques to a loving shine.
Please note with this product it is not suitable for use on jewellery with porous stones such as Opal, Pearl or Amber.
Other Products to Clean Metal
We also offer a wide range of different metal restoration products by other brands but available on our website. Here is a guide to our full range of products to clean metal.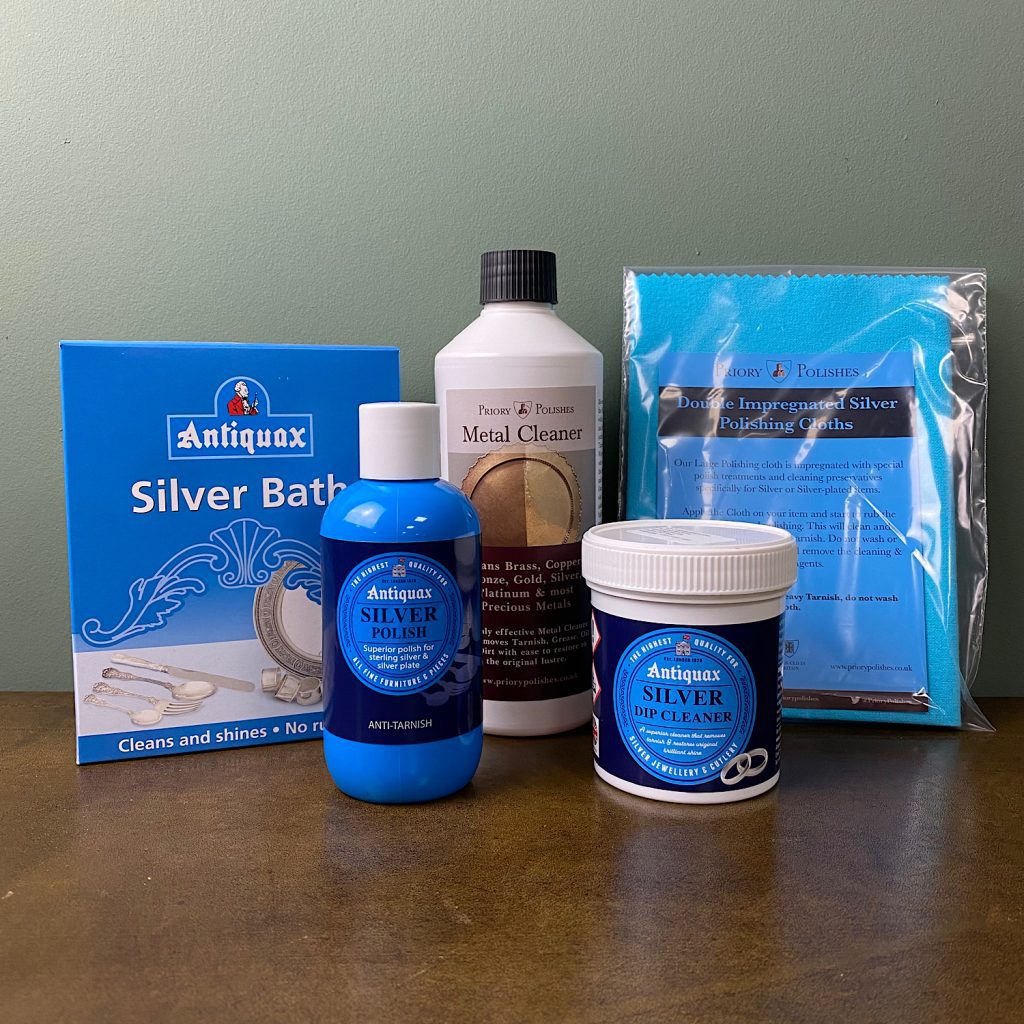 The other product range we offer for cleaning silver includes –
Priory Polishes Silver Polishing Cloth is ideal for Jewellery and the cleaning of smaller silver items that are not heavily tarnished they are perfect for an everyday maintenance cleaner.
Antiquax Silver Bath, this box contains 3 useful sachets which makes cleaning silver an easy task as no rubbing is required.
Antiquax Silver Polish is used to remove tarnish and surface discolouration on silver wear
Antiquax Silver Dip is an acid free solution ideal on sterling silver and Silver Plate.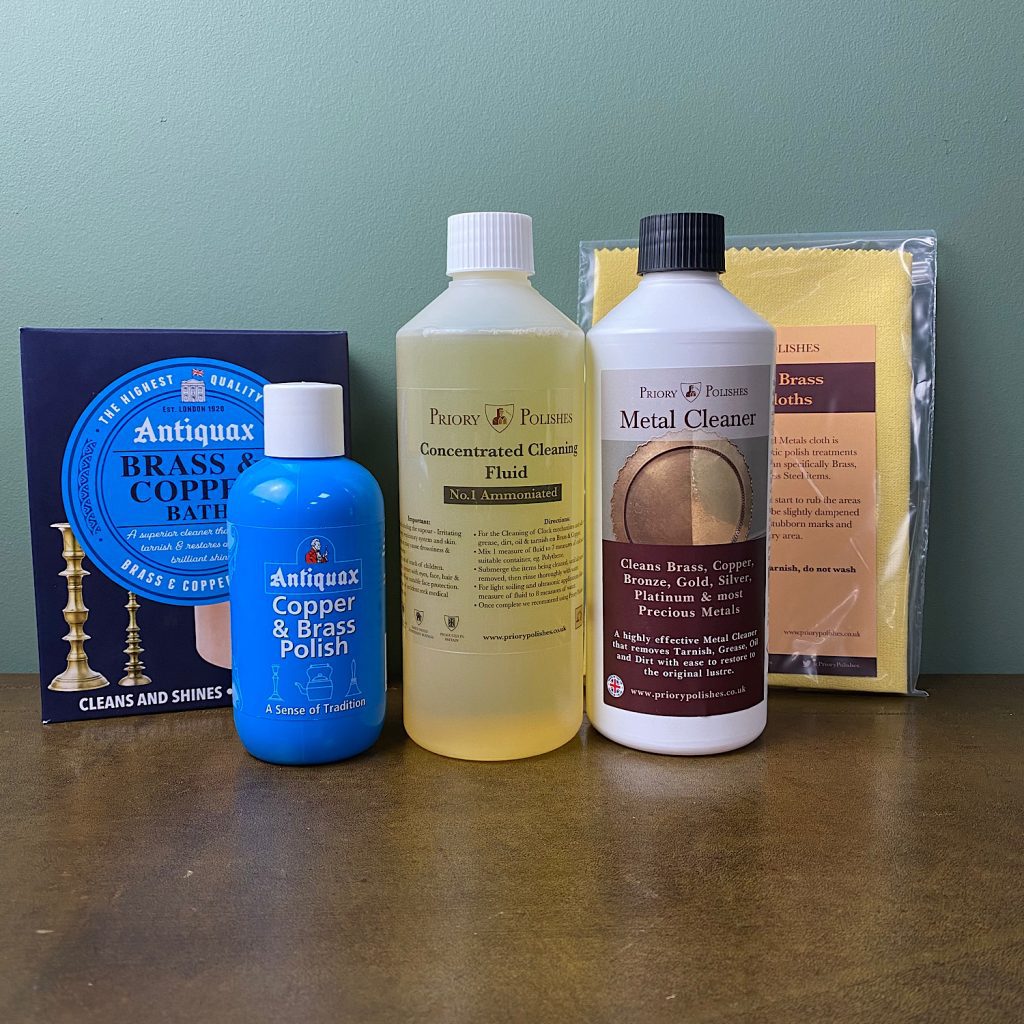 The other product range we offer for cleaning Brass and Copper includes –
Priory Polishes Brass Cleaning Solution is used for cleaning heavily tarnished Brass. It will also clean metal such as Bronze or Copper. It removes Dirt, grime and build-up from years of use. It is mixed with water to create a solution to soak your metal into.
Priory Polishes Brass / Copper Polishing Cloth has special polishing agents and used for household metals that are not too heavily tarnished.
Antiquax Brass and Copper Bath contain 5 sachet and is a simple to use solution that turns the dirty, messy job of cleaning brass and copper into a fast and easy experience.
Antiquax Copper and Brass Polish is made from natural ingredients to remove tarnish and discolouration without eroding the surface.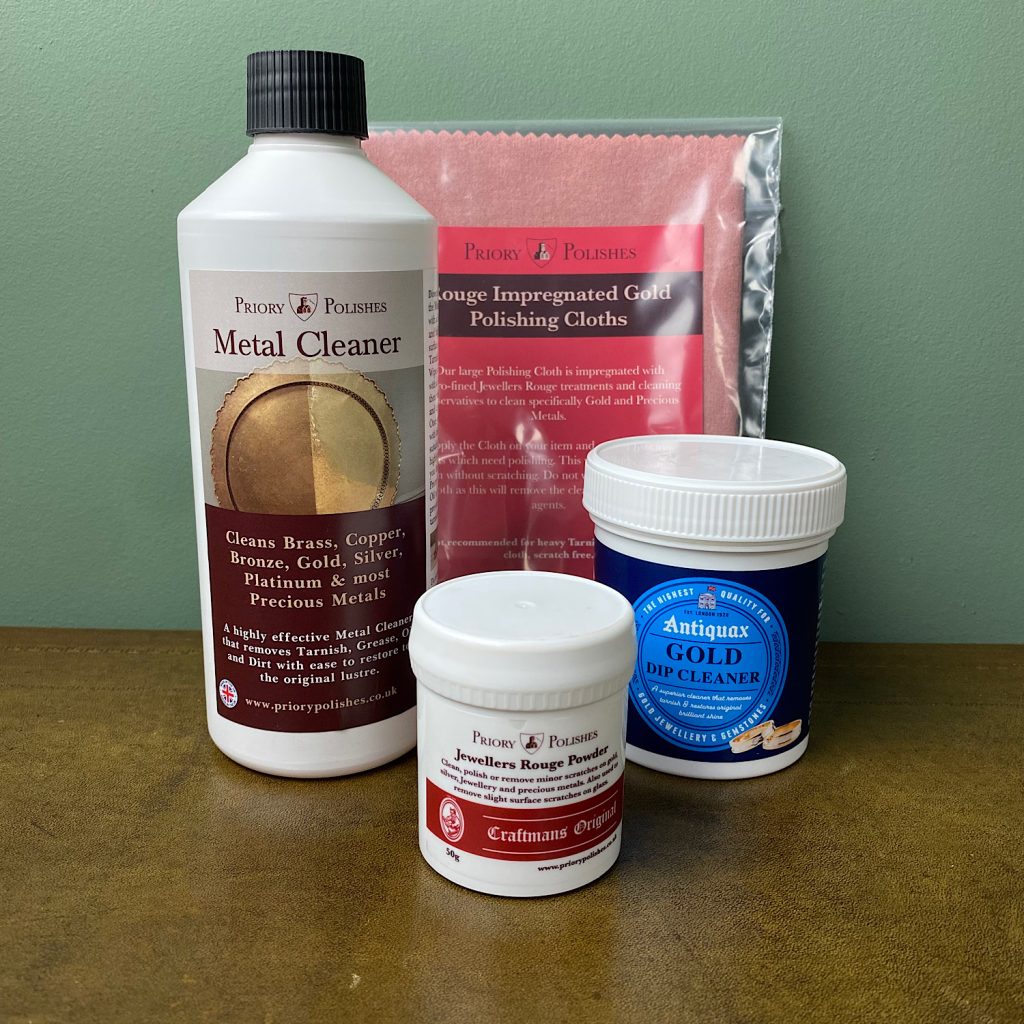 The other product range we offer for cleaning Gold includes –
Priory Polishes Gold Polishing Cloth is impregnated with Rouge so perfect for cleaning Gold Jewellery.
Priory Polishes Jewellers Rouge Powder is made from 100% pure refined Iron Oxide (111) and is used by jewellers to clean, polish or remove minor scratches on gold.
Antiquax Gold Dip is an acid-free formula that removes tarnish from gold to create a nice shine. It can also be used on gemstones, platinum, diamonds and other precious stones.