Description
Liberon Liming Wax is a white wax used to create a limed effect on oak and other interior hardwoods. Liming looks most effective in lighter colour woods and open grained timber.
In order to lime a piece of furniture the grain pores must be open so the liming wax can be rubbed into them. To do this we highly recommend to use our Bronze Liming Brush.
How to Lime a piece of Furniture.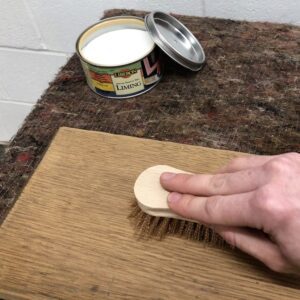 Ensure the surface is clean, dry and free from any previous finishes. It always works best on bare wood. You may need to wire wool over the surface and sand off any excess stains. Open the grain with a Liberon Bronze Liming Brush, always work in the direction of the grain and use a fair amount of pressure. The more open the grain, the better the results you will get.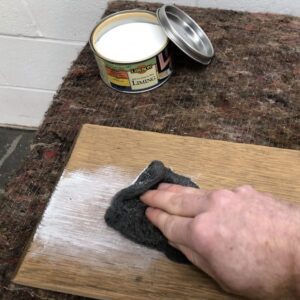 Once the grain has been opened using the wire brush, Work the Liberon liming wax into the grain of the wood with fine Steel Wool (0000) or a buffing cloth. You can add this in circular motions to work it into the grain but always finish in the direction of the grain. Wipe off the excess with a clean cloth, you first buff against the grain and then finish in the direction of the grain. Allow to dry for 3 – 5 minutes.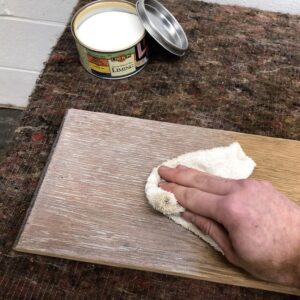 Remove the excess white haze using a cloth and then finish with a clear wax for a nice smooth finish. If a water-resistant finish is required, use Liberon Finishing Oil. The more coats of oil that are applied the greater the water resistance and the higher the shine.
Important: Always test a small area before use, to ensure you are happy with the results.