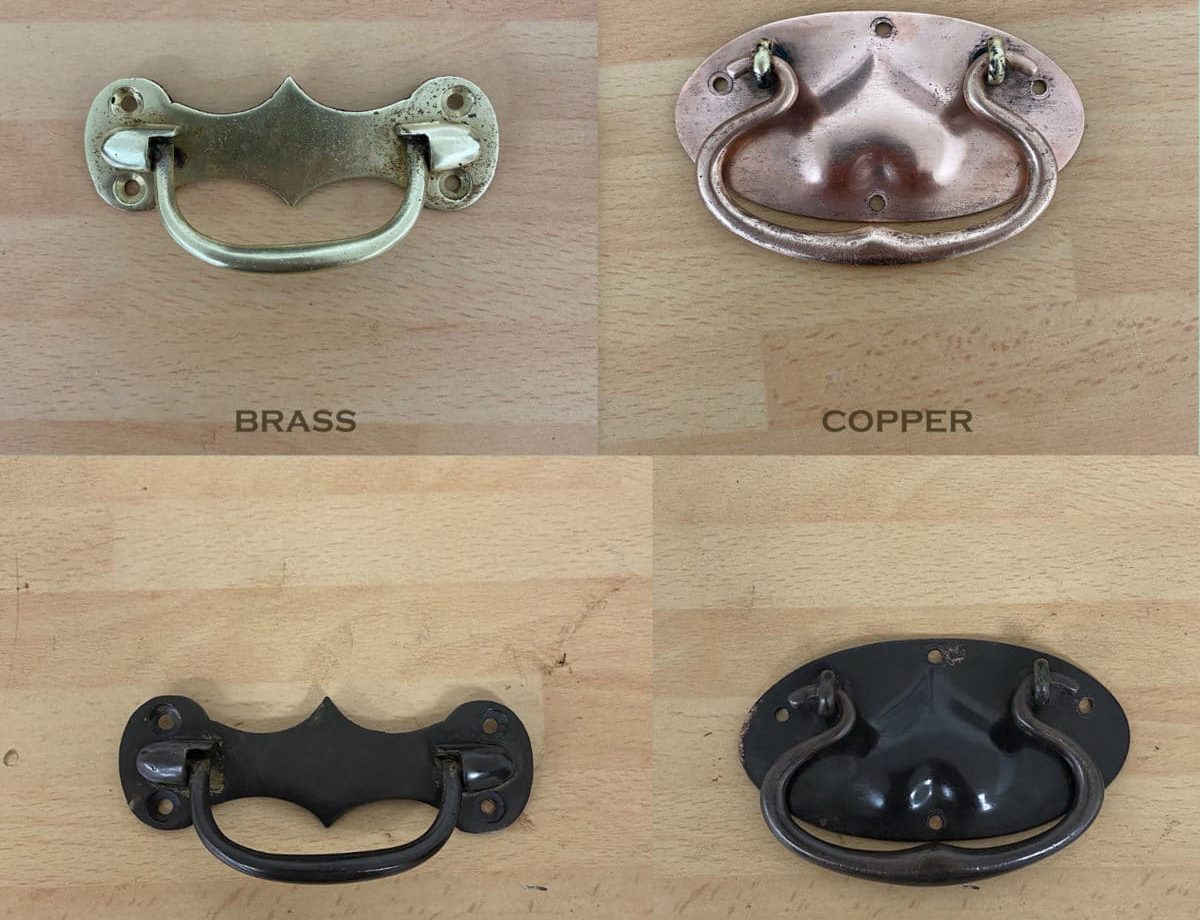 There is a simple solution to colour metal by using an antiquing fluid to create an antique patina finish. It is used for ageing metal quickly and works on Brass, Copper, Bronze, Mild Steel and most ferrous materials. Priory Polishes have developed a metal antiquing patination fluid in two shades, either a Black or a Brown. It is a tourmaline fluid that works by etching the colour onto the metal in the same way as a black oxide coating. It is used to create a metal patina with ease so is ideal if you are trying to create an aged effect. Have a look at this video on how easy and quickly you can create an antique metal finish.
Step by Step Guide to Colour Metal
Here are the simple step by step instructions for ageing Brass, ageing Copper and creating a Bronze patina with the etching solution, also used on many other metals.
We offer two shades Black or Brown. The Brown will only work on Copper, Brass and Bronze. The Black will work on Copper, Brass, Bronze, mild Steel and Zinc.
New metals often come with a lacquer coating and if this is not removed, the aging solution will not work. So you must make certain all previous finishes have been completely removed by using a paint stripper or similar solvents.
Once the finish is removed, use very fine, 0000 steel wool to rub over the Metal. Because this is a very fine steel wool it should not scratch the metal but this will make sure nothing is left on there to affect the final finish. It is also best to wear protective gloves as simple things like oil from your hands or fingerprints can stop the etching sticking to the metal correctly.
After the Metal is prepared, you can apply the antiquing patina solution in two different ways.
The safest option is to dilute the etching solution with up to 10 parts water. This way you can control the shade of the metal. The longer you leave in the darkening solution, the darker the colour will become. If you want a lighter shade, simply add more water to weaken the solution.
You also have the option to apply the antiquing solution directly onto the metal with cotton wool or a clean lint free cloth. This will change the colour very quickly and also create a darker shade.
When the Metal is coloured to your desired shade, you will need to seal the metal to stop it wearing off. Firstly, rinse the metal under a tap to take off any excess tourmaline. Allow the metal to fully dry, you can use a hairdryer for this to speed up the process. If the metal is not fully dry before applying a finish coat, it can react with whatever you apply.
You can seal using three different ways. The first is to use Jade oil. We highly recommend to use this anyway as a finish coat or before waxing as it displaces humidity and moisture from the metal and will also protect from future tarnishing. You can also use a good quality wax finish as this will help to add the aged patina affect to your metal. The final finish is to use a metal lacquer. If you are using the lacquer, you do need to ensure the metal is 100% dry before applying.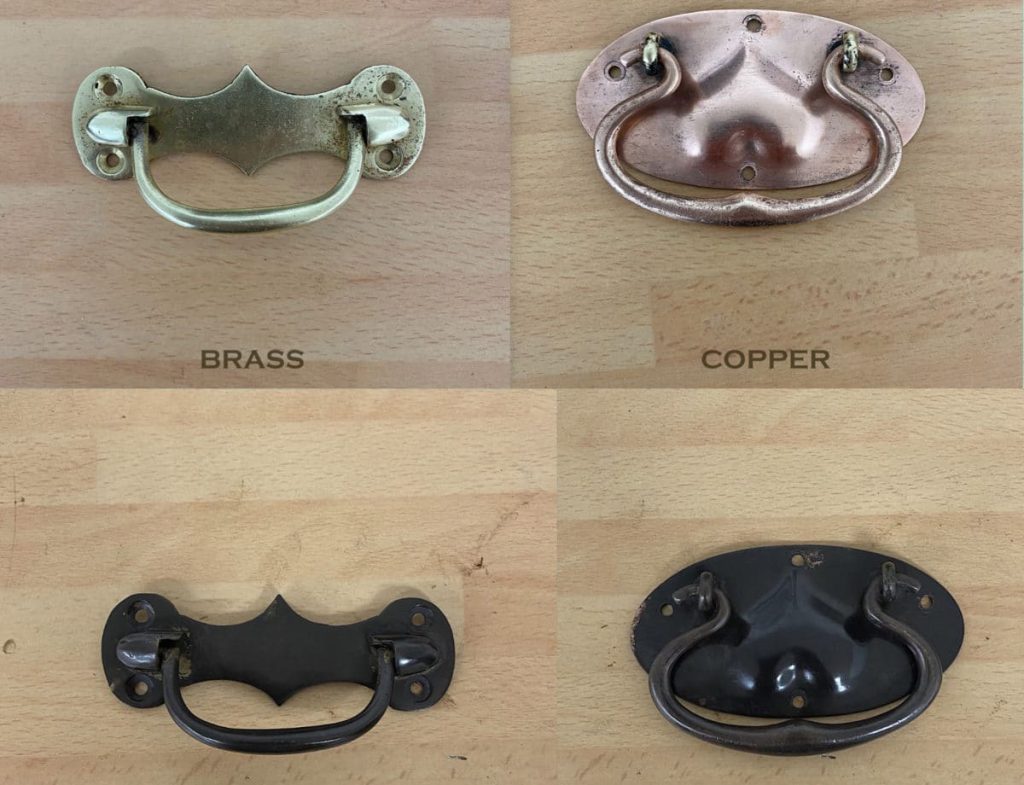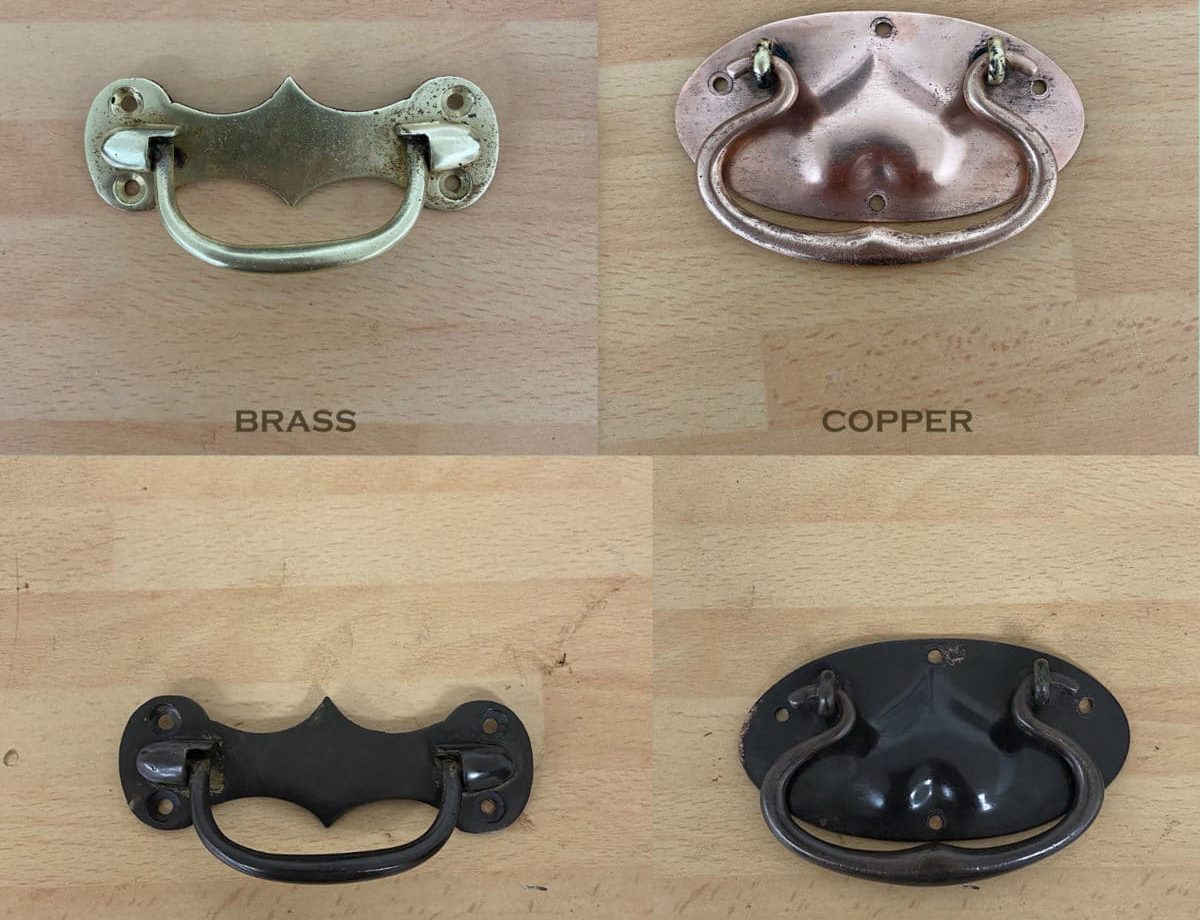 Black Polish and Paint for Metal
There are also other ways you can colour metal by using a paint finish or polish. we do offer a wide selection along with a black metal polish to create different paint effects.
Liberon Iron Paste is used to colour metal by, blackening ironwork including cast iron. It is in a paste form so is easy to apply and use. Once set, the paste does not flake off and it also protects against future rusting as the iron paste etches onto the surface of the metal. Once applied you simply buff to a nice sheen.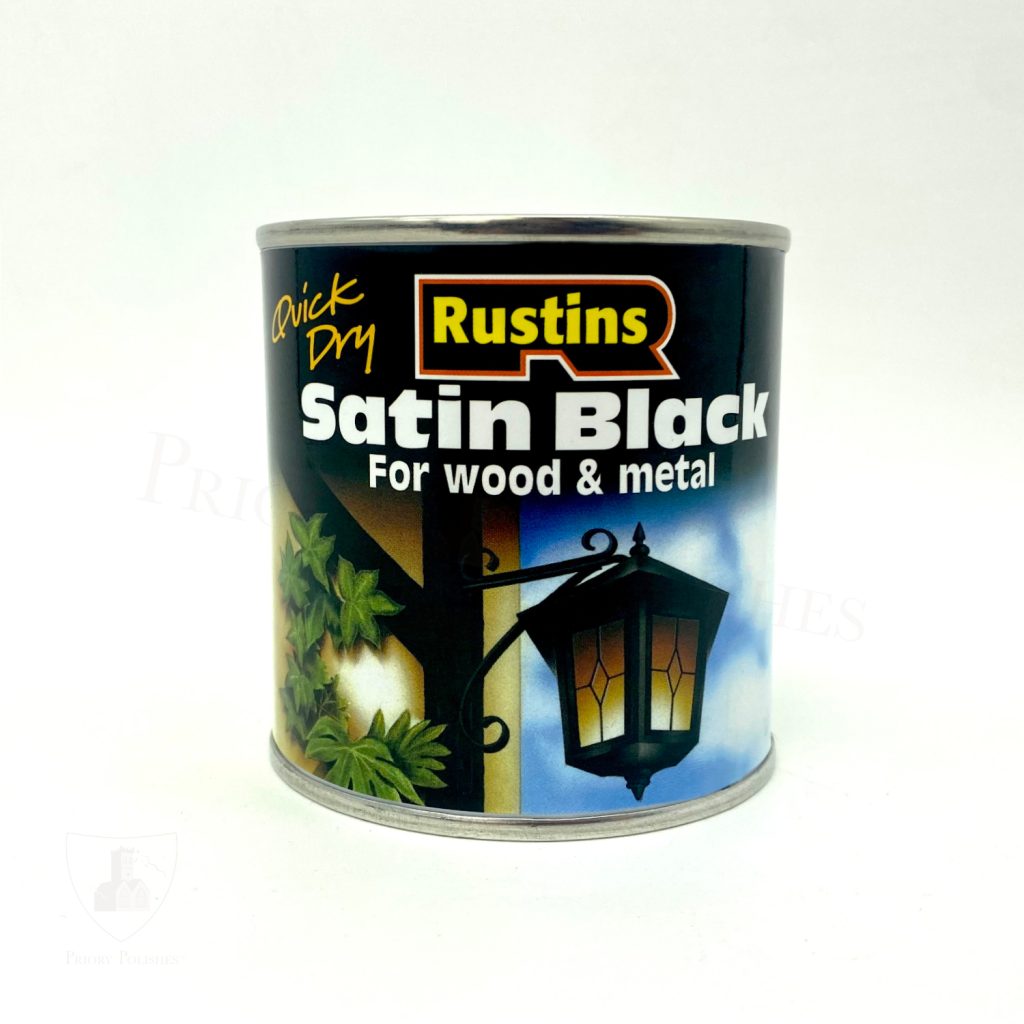 Rustins Satin Black is a paint that makes a dark black coating for metal. It can be used on new metal or over existing primers and paints. The special matting agents mixed into this product means the paint dries with satin finish. It colours metal to a rich dull black finish
Hotspot Black Stove and Grate Polish is a Matt black metal polish. It is designed for coal stoves, grates and surrounds but can be used for many more different objects as a decorative finish. It is ideal for covering rust spots blemishes and paint chips.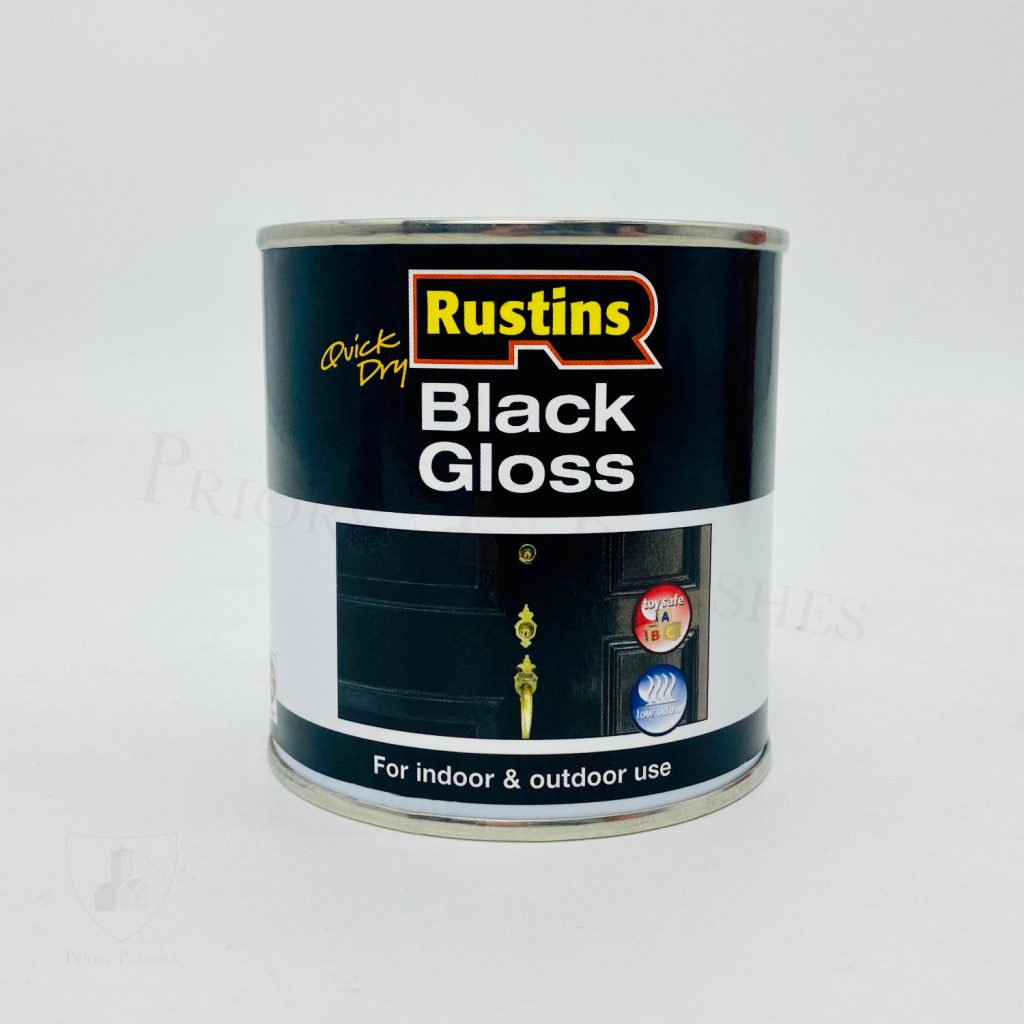 Rustins Quick Dry Black Gloss is a paint for interior and exterior metals. It creates a shiny black gloss sheen so ideal for many decorative objects. with this product you can create antique metal paint effects by wearing through in areas and then adding a waxed finish over the top.