Description
Liberon Iron Paste is a black graphite paste used to protect and decorate cast and wrought ironwork. It produces a silver or black look; it does not flake off and is suitable for home decorating. It is especially suited to ornamental ironwork, cast iron grates and fire irons. It reduces the possibility of rusting as the iron paste bakes itself onto the surface and then can be buffed to a high shine.
Liberon Iron Paste is especially ideal for use when restoring and renovating cast iron fire places and surrounds.
It is suitable for use on wrought iron
Iron Paste reduces the possibility of rusting
Iron Paste does not flake off
It can be buffed to a high shine
How to use Liberon Iron Paste
For this example we have a cast iron umbrella stand that was rusty and dirty. It had lost all of its colour and was in need of renovation.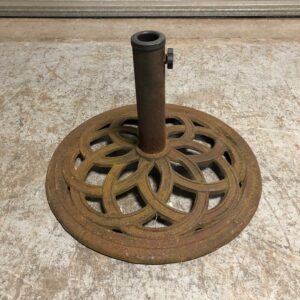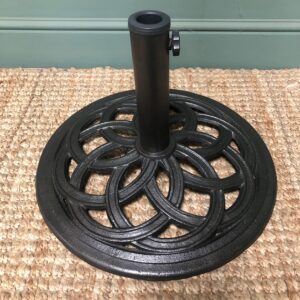 1. Before applying Iron Paste, make sure the surface is clean and free from rust. A Rust Remover may be used but if the surface has any rust etc, use a Bronze Liming Brush or course wire wool over the entire surface. This will remove the rust and also prep the surface for a better finish. Once you have wire brushed the iron work, wipe over with a duster.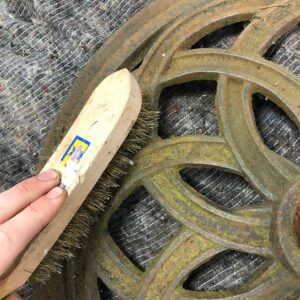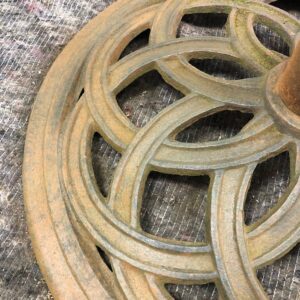 2. Apply Iron Paste sparingly to the whole surface with a brush or cotton cloth. For awkward areas, a small toothbrush is ideal. Lightly buff off any excess and leave to fully dry.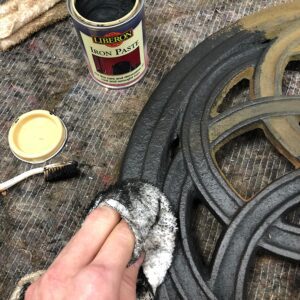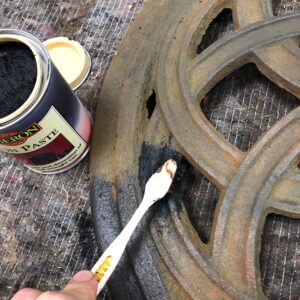 3. Allow to dry for a minimum of four hours before buffing with a brush or cotton cloth. If more coats are required, you can re-apply to get a better finish. For cleaning and maintenance, Re-apply and buff as necessary as this will further protect and enhance the finish.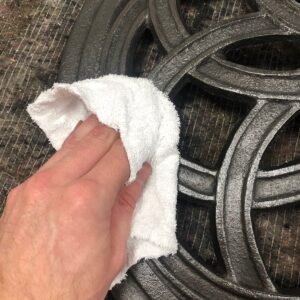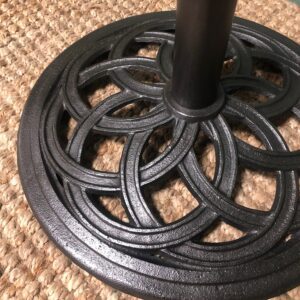 ---
Please Note –
Clean brushes in white spirit after use.
Always wear protective gloves when using this product.
Always test the product on a spare surface or inconspicuous area for colour, compatibility and end result. Do not apply to hot surfaces. Not suitable for wood burning stoves, Radiators etc.
---
Heath and Safety
Flammable. Keep out of reach of children. Use only in well-ventilated areas. If swallowed, do not induce vomiting, seek medical advice immediately and show this container or label.