How to Apply and Wax Wooden Furniture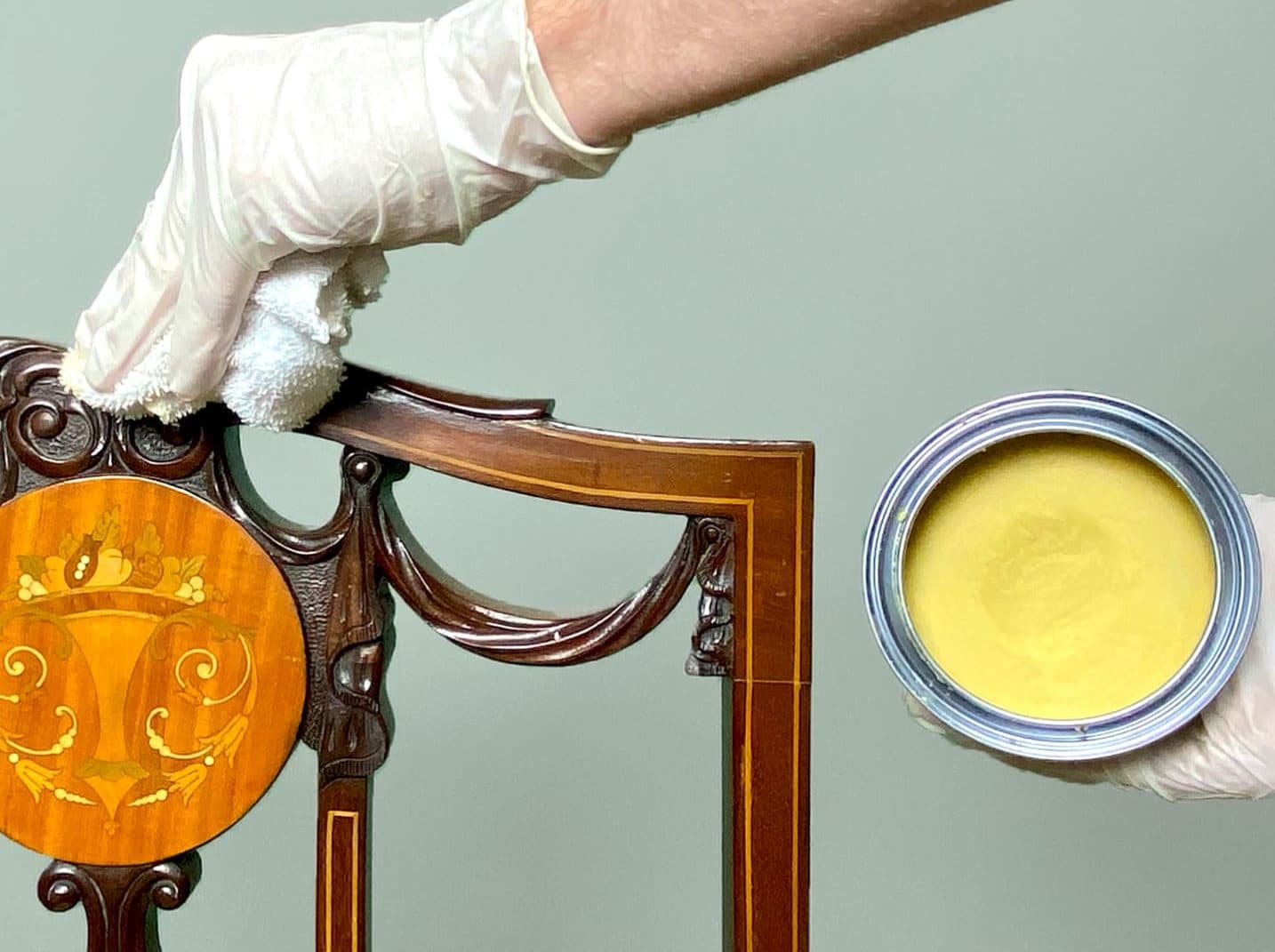 Beeswax is the oldest form of finishing and has been used for centuries to Wax wooden furniture. Bees wax is used on wood and is the best furniture wax as it adds a protective layer whilst enhancing the finish, leaving a nice mellow sheen. It is very simple to apply and can be used on any wooden furniture, it is especially effective on antique furniture.
Table of Contents
A brief history on Wax Finishes
Wood Wax polish has been around for hundreds of years and was one of the first forms of wood finishes in history. Beeswax was the most popular form of wax finish used on antique furniture dating back to biblical times. As it was a natural and non toxic finish that never spoiled, it could easily be heated to soften and re applied whenever necessary. It's been well known to have protective qualities with astonishing resistance to damp and air moisture along with feeding the dry grain of the wood. Beeswax became a very common wood polish, but originally it had to be applied with hot irons, as there was no known solvent to soften the wax. It was not until the 18th Century when solvents were added to the wax finish, making it easier to apply to the wood furniture. This then became the main form of finish used on antique furniture throughout the Georgian and Victorian era.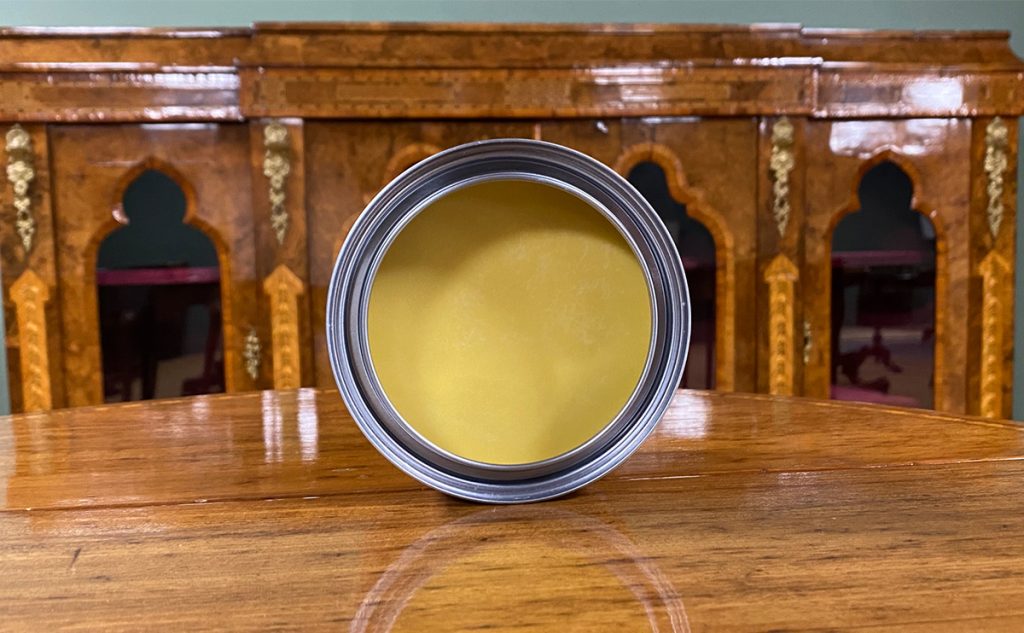 Different Types of Wax Finishes
There are many different types of wax finishes around today. They are used for different purposes and leave different finishes.
Beeswax is a soft, pale, natural wax finish. It is produced by bees, from the honey combs. Stains are often added to the wax to offer a wide variety of colours. This is commonly used to wax wooden furniture as it is easy to apply and maintain the finish.
Liquid wax is a very soft, runny liquid form of wax. It is often made from a blend of waxes, including carnauba Wax and beeswax. This is ideal for use of carved areas or very dry timber.
Carnauba is a hard, fast drying wax made from the leaves of Brazilian palm trees. It can be buffed to a high sheen once fully dry.
Paraffin wax is created from a by product of distilling petroleum. It is very light in shade and very soft so easy to apply.
Shellac wax is made from the residue left over from de-waxing shellac. This is mainly used on wax filler sticks, ideal for easy repairs to scratches and dents in wood.
Paste Wax is a thick blend of waxes that includes Carnauba Wax and is soft so easy to apply and buff.
Candelilla wax is made from vegetable shrubs from Mexico and the USA. It is yellow, brown in shade and is very hard and brittle. It is mainly used in varnishes.
How to Wax Wooden Furniture with an Existing Finish
As most pieces of antique wooden furniture will have an existing finish, the idea is to revive and preserve the existing finish. This will not only retain the value but will also enhance the original patina. Over many years the finish can become very dull and dirty, due to a build up of dust, oils from skin and the use of spray furniture polish that actually creates a sticky surface over time. This sticky surface actually attracts dust and creates a build up of dirt.
Priory Polishes Finishing Wax Polish is the ideal solution to wax previously finished Wooden Furniture and works extremely well in antique furniture. It helps to feed, nourish and protect your finish and will enhance the sheen of your surface.
Before waxing an existing finish, always check over the piece for any scratches, small dents or cracks and use our Wax filler repair kit to fill them. For best results, we highly recommend cleaning the surface first, using Priory Polish Reviver as this will remove any dirt, grease etc. This will give you the best overall sheen and colour. Once you have polish revived your entire piece, use our soft buffing cloth or our ultra fine 0000 wire wool to apply our finishing wax. Use a brush to apply into difficult to reach or carved areas. Always apply small amounts evenly in the direction of the wood grain where possible. Applying too thick can result in smeary surfaces and difficult to buff off. Lightly remove any excess wax and then leave to dry for around 10 minutes. Once dry, use our soft buffing cloth to buff off the excess wax until the desired sheen has been reached. Several applications can be applied to deepen the colour and enhance beautiful patina that has formed over time. Our wax will provide a barrier to protect the finish and will keep your antiques and furniture in beautiful condition.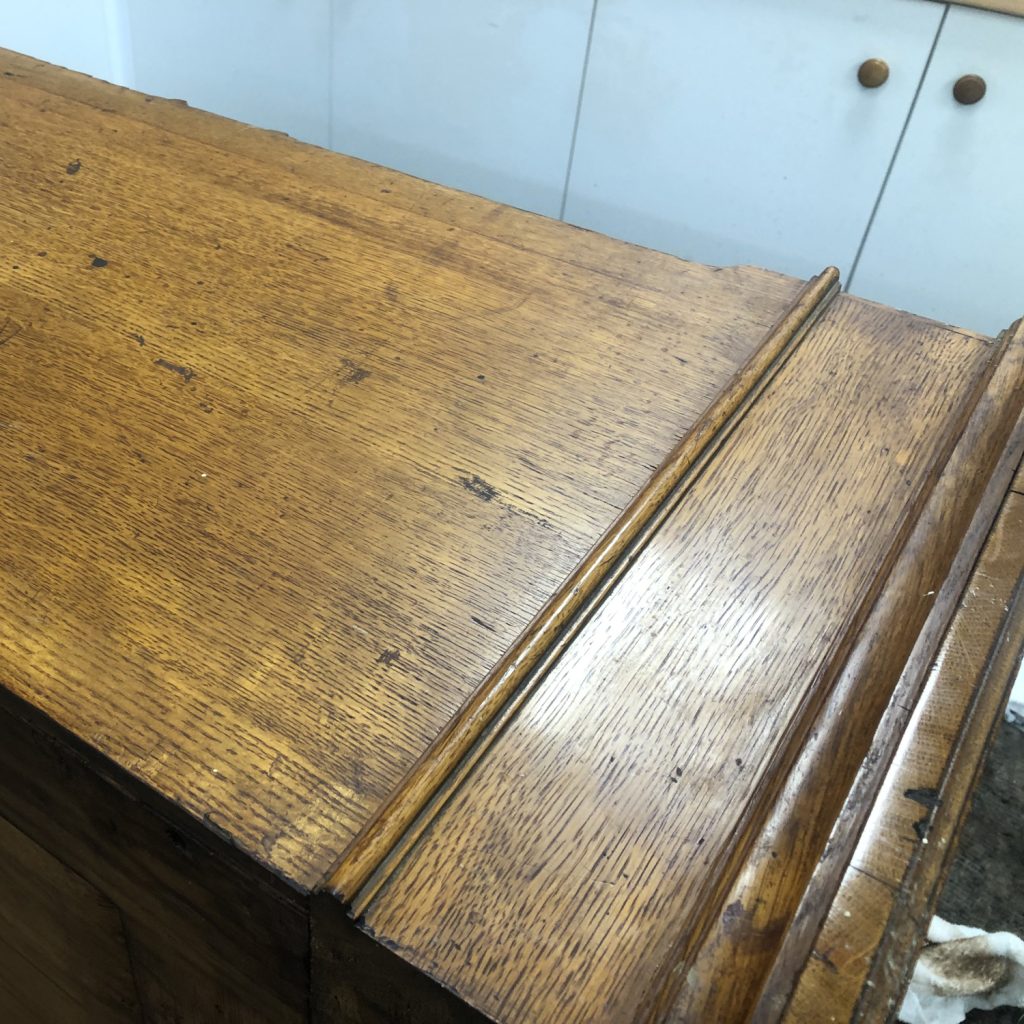 How to Wax Carved Wood
Carvings on furniture can be very awkward and difficult to wax and they can collect large amounts of dust, leaving a white build up. There is a very simple solution and that is to use a liquid wax. Priory Polishes Liquid Wax is very easy to use and will also prevent the wood from drying out. Simply apply the liquid wax using a soft brush into the hard to reach areas and wipe off any excess. Once dry (usually leave 30 to 60 minutes) simply use a clean buffing cloth or buffing brush, to buff off to a nice sheen.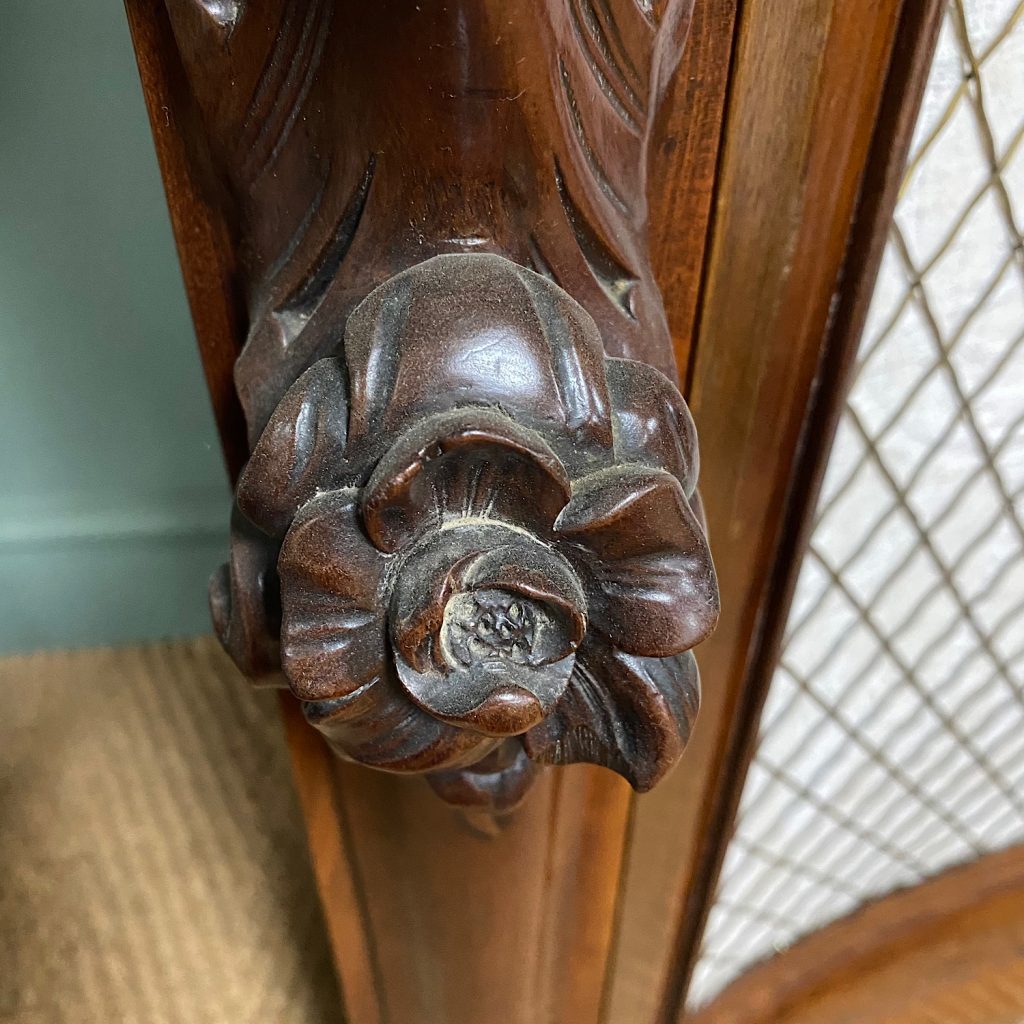 How to Wax Unfinished Bare Wood
With unfinished bare woods, you need to use a slightly different wax that will work better at feeding the pours of the timber. Fiddes Supreme Wax Polish is ideal to wax wooden furniture as it creates a beautiful sheen on new or unfinished wood. It has a unique blend of waxes that naturally enhances the timber and comes in a variety of colours and shades. Simply apply with a soft cloth and work into the direction of the grain. Use thin layers and buff off between coats. For best results, several coats of wax may be needed to achieve the desired finish and add to the depth of colour.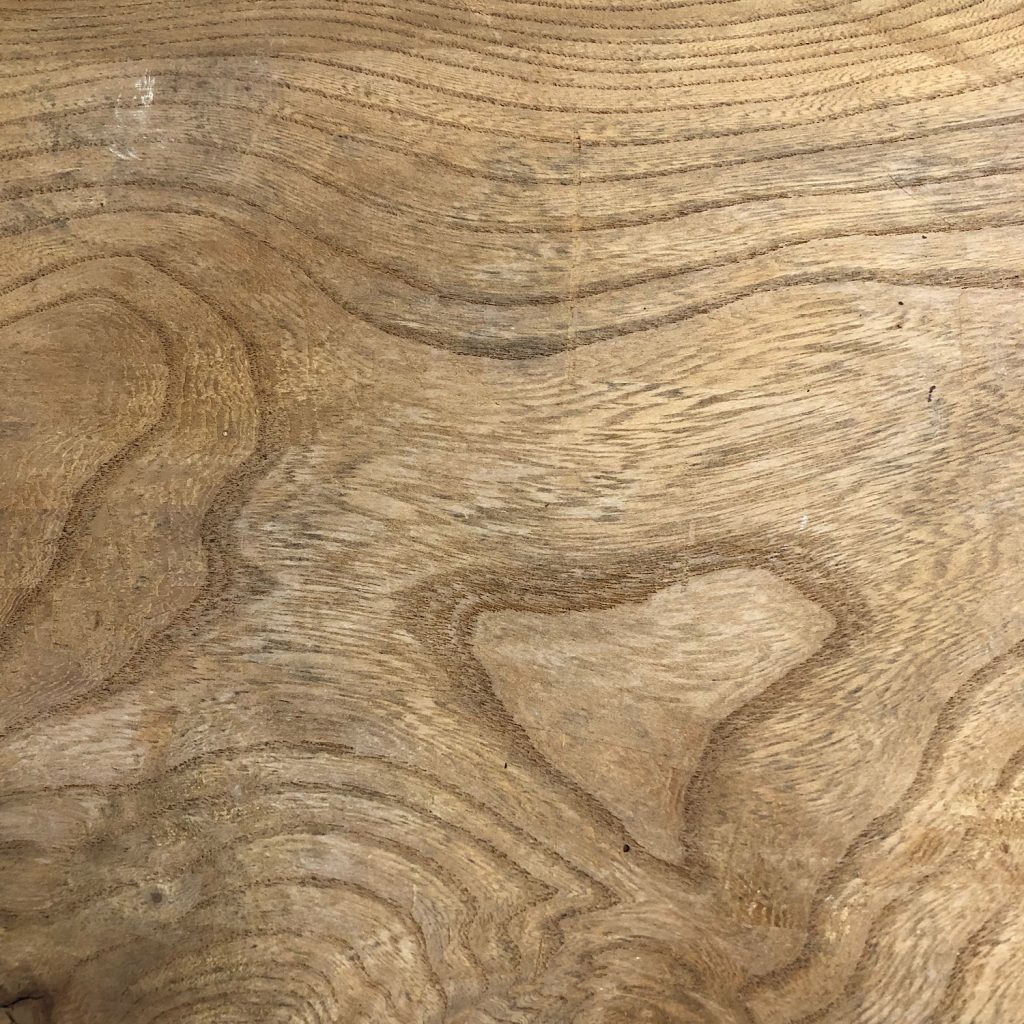 Waxes can be used for different methods to each achieve a personalised finish. Here are some examples of Furniture and what waxes we used to get the desired finish.