Description
Priory Polishes, Antique Furniture Polishing Restoration Kit has everything you need to revive, restore and bring your vintage and antique furniture back to life, without the need of re-polishing.
Items Included in this kit:
Priory Polishes Polish Reviver – 150 ml
Priory Polishes Liquid Wax – 250 ml
Priory Polishes Finishing Wax Polish – 400ml
Repair King Furniture Care Pack – Wax Filler Sticks
Liberon High Grade Ultra Fine 0000 Steel Wire Wool
Priory Polishes Fine Cotton Buffing Cloths.
Follow the instructions below to revive and restore your furniture to a beautiful shine.
First, use the Repair King Wax Filler Sticks to fill and repair damaged wooden surfaces. The Repair King consists of 4 wax sticks and applicator, designed to fill scratches, small dints, screw holes, chips and any other damage to wood. Chip a small amount of the wax filler onto the applicator and press into the area (if cold, warm within your fingers first). Remove any surplus filler using the edge of the applicator and buff off the excess with our cloth.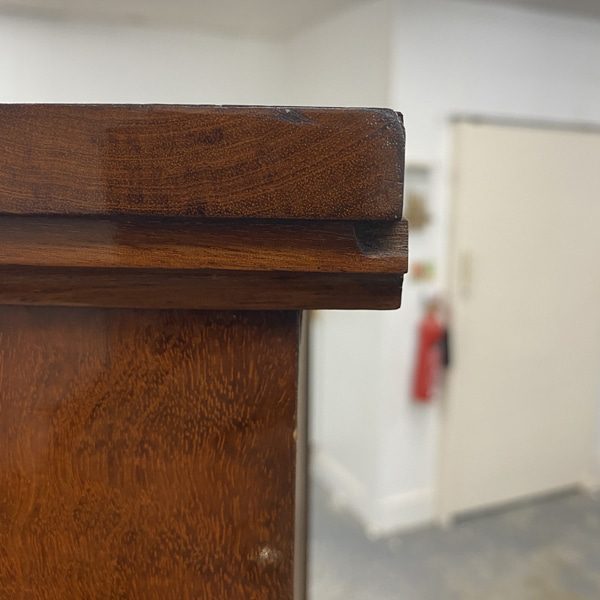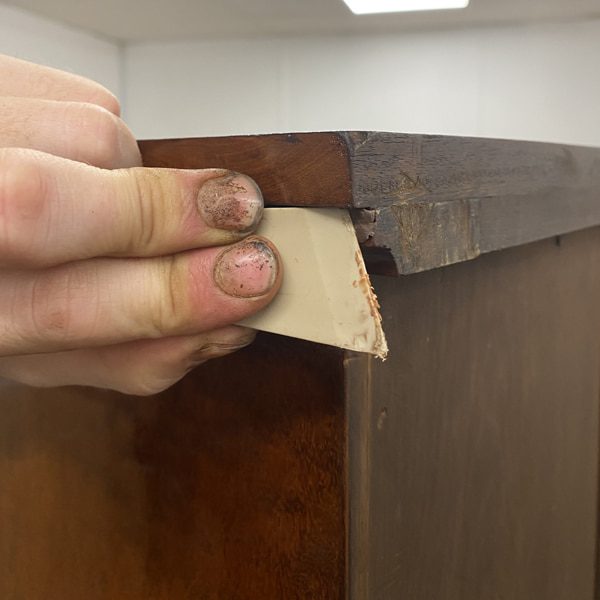 Next, use the Liberon High Grade Ultra Fine 0000 Steel Wire Wool and our Polish Reviver. Shake the polish revive well and apply sparingly with the Buffing Cloths or on more dirty surfaces Priory Polishes High Grade Ultra Fine 0000 Steel Wire Wool (ensure the wire wool is damp). Always work with the grain. Once applied use firm pressure with the buffing cloth to lift out the dirt and remove the excess. Old marks may require several applications.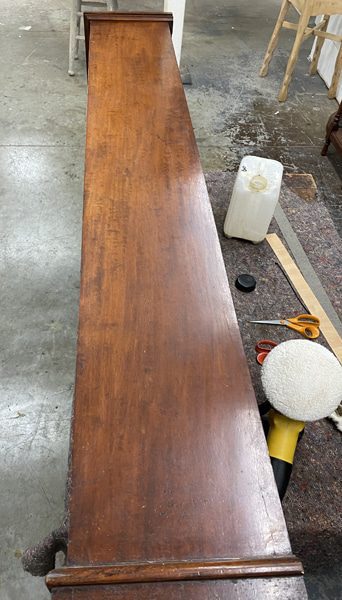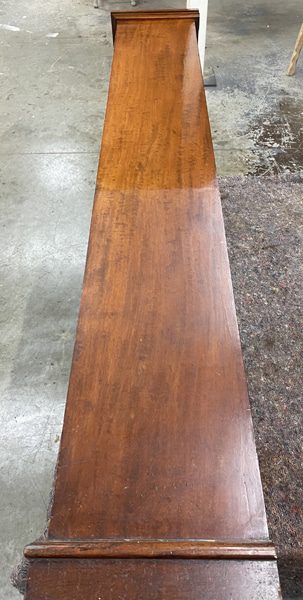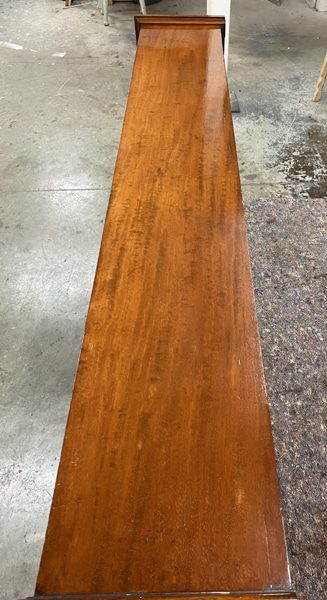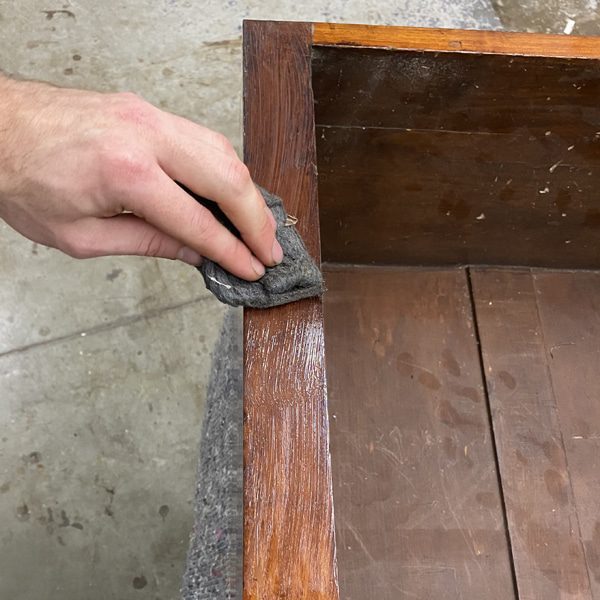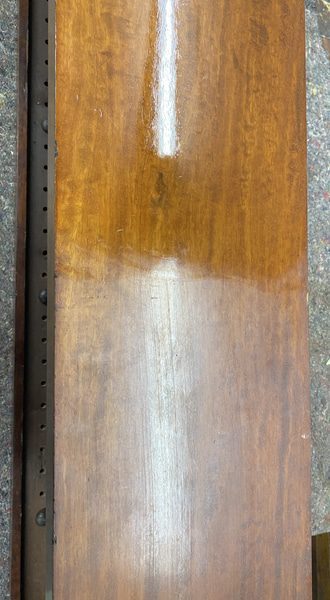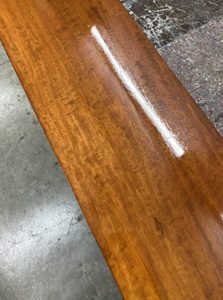 Use the Priory Polishes Liquid Wax to cover scratches, carvings and dry areas such as backboards or interiors (not inside drawers where clothes are stored). Shake well and then apply sparingly with a soft dry cloth or brush in tricky areas. Lightly buff off the excess with a dry cloth and always work with the grain. Allow to dry for 30 minutes and buff using a clean cloth.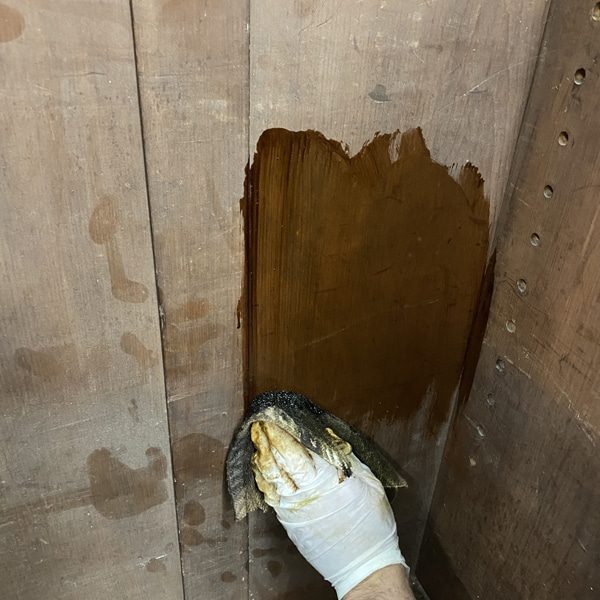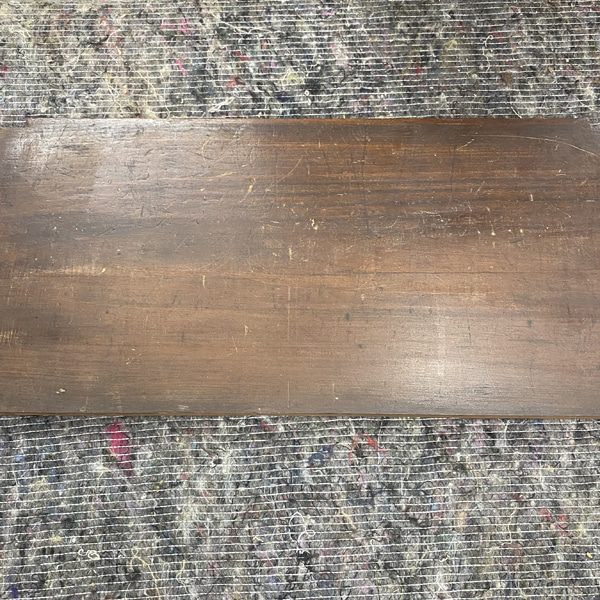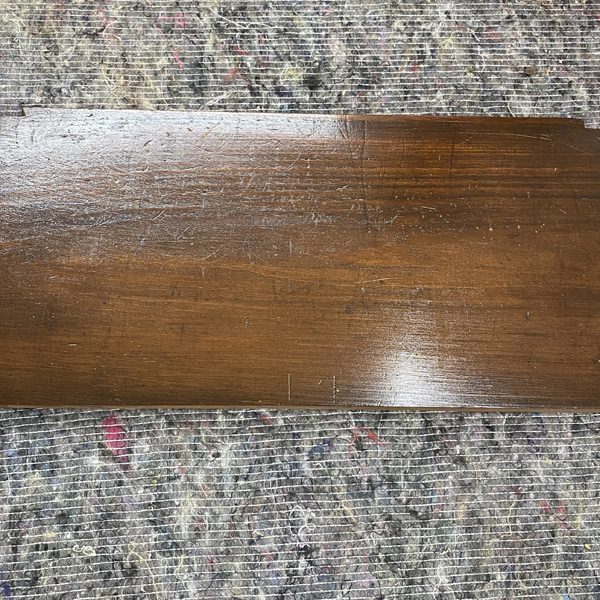 Once all the dirt is removed; you will start to see the shine appear. Now use the Priory Polishes Finishing Wax Polish to finish and protect. Use either the buffing cloth or fine wire wool and apply small amounts evenly in the direction of the wood grain where possible. Lightly remove any excess and then leave to dry for around 10 minutes. Once dry, buff off until the desired sheen has been reached with a soft dry cloth. Several applications can be applied to deepen the colour and enhance the required finish. This wax can then be used once every few months to protect your surface and timber from drying out.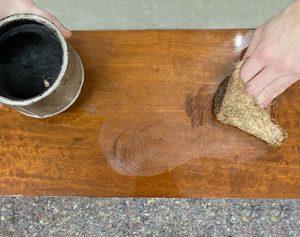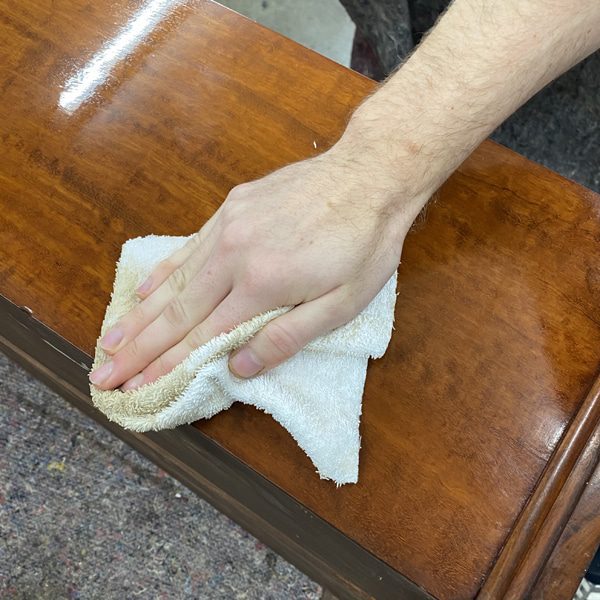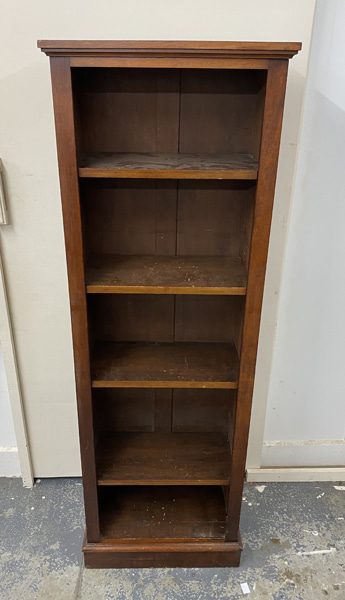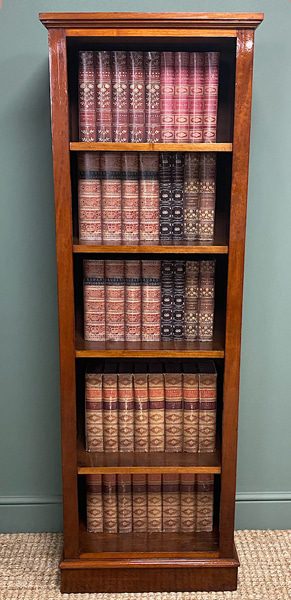 Watch our video tutorial on how we revived this beautiful Desk.
---
Please note
Always test in a small inconspicuous area first to ensure you are happy with the results.
Always wear protective gloves when using this product.