What is the best Door Oil?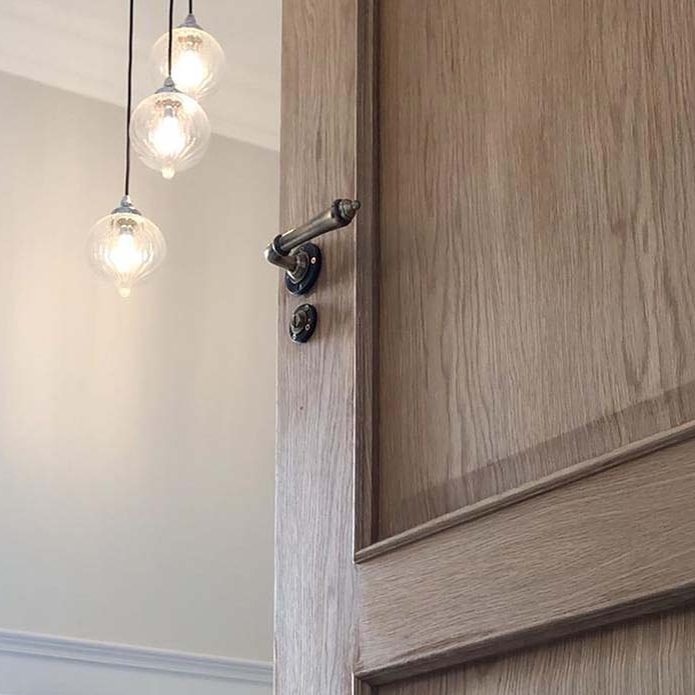 Door oil is an easy to use product that helps to maintain and protect your wood from day to day use. After you have spent a lot of time and expense fitting new doors in your home, you need to choose the correct door oil and below is a comprehensive guide on what will be the best door oil for your project.
The door oil you choose will depend on how it has been constructed and what timber has been used to make it.
How to Apply Door Oil for the best Finish
As oil soaks into the wood, it will slightly change the colour but some oils will change the shade more than others. Wood oils will usually enhance the natural colour of the wood and add a slight warm tone unless it is the Raw effect by osmo as this will look more natural. To achieve the best finish you need to ensure the wood is clean and dry. Fill any small cracks / holes with a wood Filler as close in shade as possible to the natural wood colour. Sand the wood surfaces carefully, starting with a coarser sandpaper and working towards a finer 120 to 150 grit. Remove all sanding dust with a clean cloth or vacuum cleaner. Apply the door oil to all sides and edges first and then to the rest of the door. Always use a quality oil brush and apply thinly and evenly in the direction of the wood grain. Leave for around 10 – 20 minutes and then wipe off the excess with an easy pad. Doors usually require two thin coats for full protection.  Always do a small test area before treating the full door to ensure you are happy with the final finish and colour. 
If you need any further information or help you can comment below or contact us as we are always available to advise.