How to Remove Cup Ring Marks from Furniture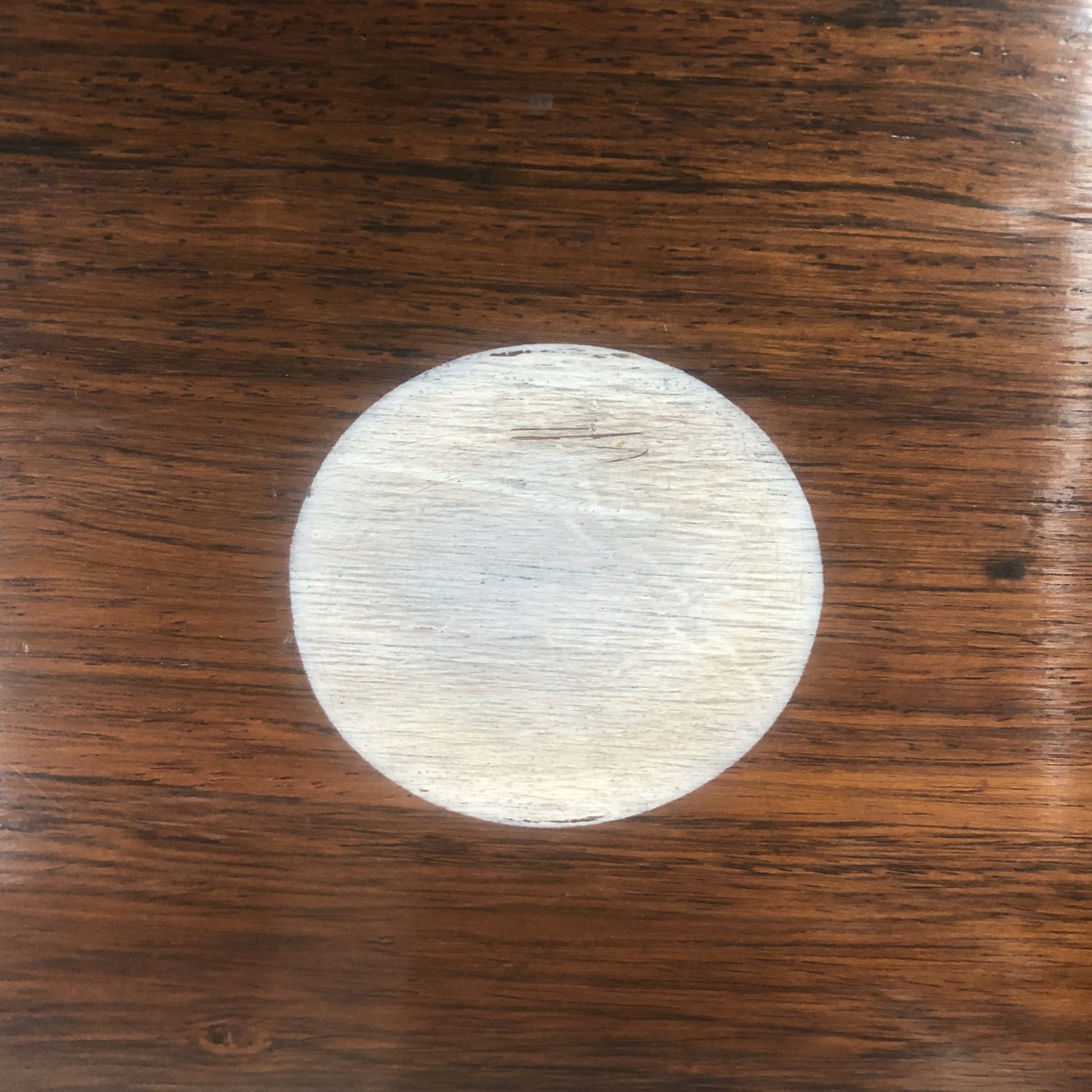 Below is a guide on how to remove cup ring marks from your furniture using traditional techniques. There are several methods you can use but these are the most effective. Cup ring marks are usually caused by spillages or damp areas under cups and vases. This causes the water or dampness to get trapped under the polished surface leaving a white haze. Cup ring marks can look very unsightly and can de-value antique furniture drastically so it is essential they are removed as quickly as possible.
Remove Cup Ring Marks using Liberon Ring Remover
For minor ring marks, Liberon Ring Remover is easy to use and very effective for removing most white ring / white water marks. Simply apply the ring remover, using a clean, lint-free cotton cloth and rub vigorously, in the same direction as the grain of the wood. Keep rubbing the remover over the mark until it is fully removed, then buff with a clean cloth. For badly marked surfaces Liberon ring remover may be applied using ultra-fine steel wool grade (0000) and then buffed with a cotton cloth. Some ring marks may need further applications. Liberon ring remover may produce a shiny surface when used on matt or satin finishes. If this occurs you can gently cut back the surface using Priory Polishes polish reviver with ultra-fine wire wool (0000) and buff to achieve an even finish. Finally re-wax with Liberon wax polish black bison and buff off the excess.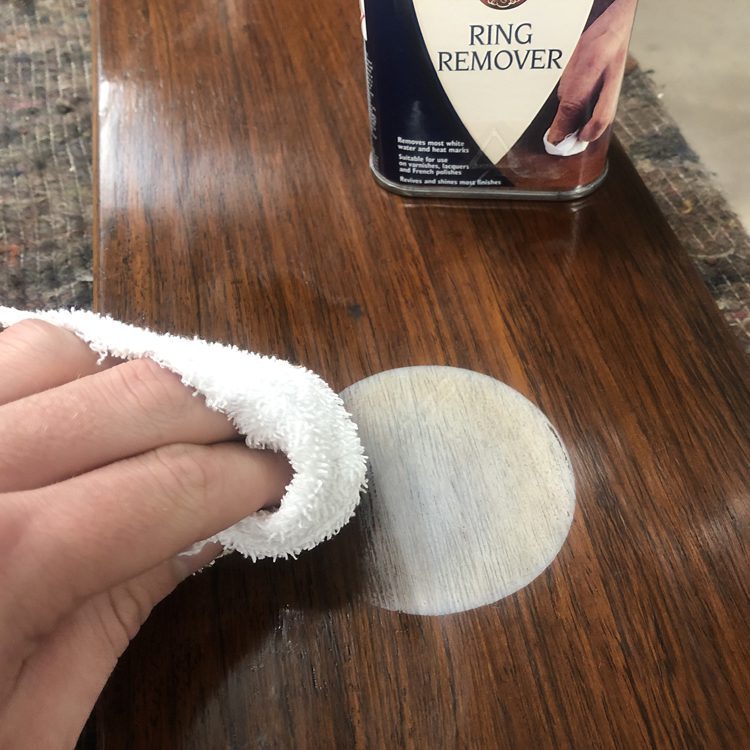 Removing a Cup Ring Mark using Priory Polishes Polish Reviver
If the ring mark is fine and has only gone through the top layer of polish, this can usually be removed without having to completely strip the top and re-polish. Priory Polishes polish reviver is very good for removing minor ring marks along with reviving the original finish and removing any dirt from the surface. You should always test a small area first. Apply an even amount onto a soft cotton cloth or ultra-fine wire wool (0000) and apply over the affected area. Buff using firm pressure in the direction of the grain to remove the excess. For stubborn areas, several applications may be needed until the mark has been removed. We always recommend to finish using a good quality beeswax to further protect and enhance the surface.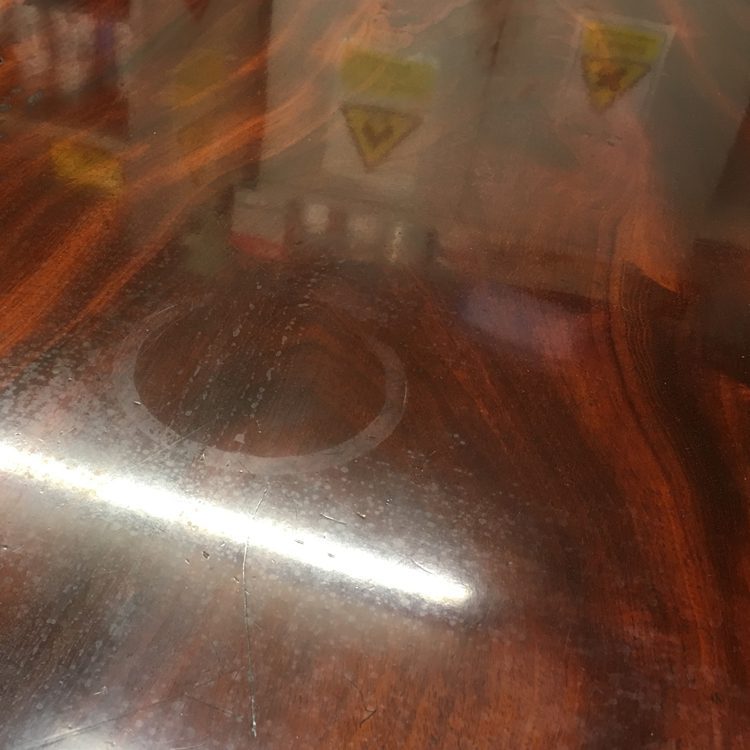 Remove a Bad Cup Ring Mark with Stripper
If the ring mark has broken through the polish and the bare wood is showing through, unfortunately the only solution to resolving this, is to completely strip the entire top back to the bare wood, using Liberon wood stripper. Apply the wood stripper over the entire area and use a course wire wool. For a full guide, please see our article How to strip wood. Once this has been completed, if the ring mark is still visible you should lightly sand the affected area until you can no longer see the ring. After the cup ring mark is no longer noticeable, you can then re-finish using Priory Polishes French Polish or other suitable finishes.