What is Linseed Oil Used for?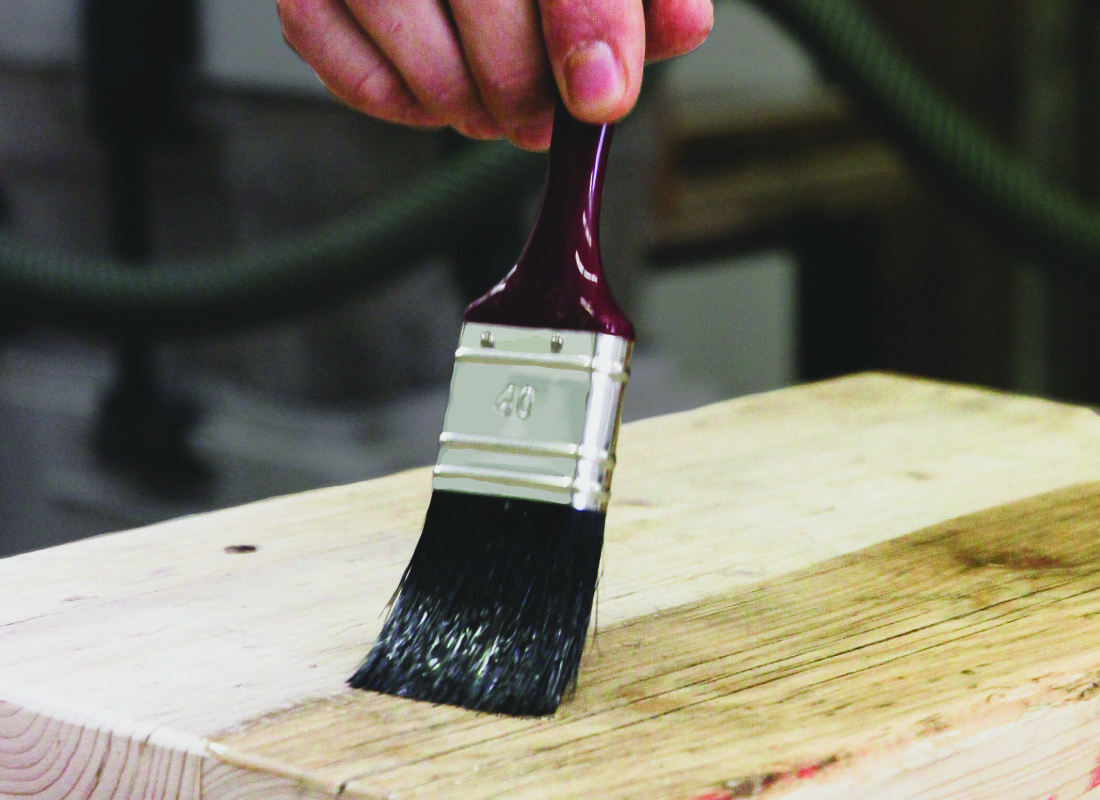 Linseed oil comes from the seed of the flax plant and comes in two different forms, as Raw or Boiled. It is a very traditional finish, used for hundreds of years and still very popular for treating and finishing wood. Linseed oil is used to protect and maintain interior and exterior woods, concrete and is also one of the main ingredients in many paints and varnishes. It is a natural oil so not as bad for the environment as many other solvent based finishes and has a variety of uses from a furniture finish to treating wooden floors.
Raw Linseed oil
Raw linseed oil is a slower drying oil that usually gives a smoother finish as it allows time to flow out before drying. This results in less application or brush marks once dry. This is why raw linseed is usually used in oil based paints to create a better finish. The only down side is it takes longer to get a solid hard finish on interior wood surfaces like furniture as it takes longer to dry. This is why it is mainly used outside. It is often used on outdoor PE or sporting equipment like cricket bats, baseball bats, rounder's bats etc. It is also ideal on garden furniture to protect from the weather. The real upside is it is used as a lubricant when doing traditional French polishing, as this helps to aid a smoother flat finish.
Here at Priory Polishes we offer two options.
Boiled Linseed Oil
Boiled linseed oil offers very similar properties to Raw but is much faster at drying. This makes this oil a far better product for interior woods and furniture. Boiled Linseed Oil has hot air passed through it to improve the drying times. The benefits of this are, it dries much faster so you can start using the wood surface quicker and this also helps reduce the likelihood of getting a tacky finish. Boiled linseed can also be used, not only on bare woods but also as a sealant for terracotta tiles and stone flooring before a finish coat is applied. It is a really useful product that offers very good results.
Here at Priory Polishes we offer two options.
What are the benefits of Linseed oil?
There are many benefits of using linseed oil and this is just a few –
It can be used on wood and metal
The oil improves the colour of the wood and enhances the grain, making the timber look more textured
It is in the most part a non toxic finish so is quite eco friendly
Stops wood from cracking as helps to stop wood from drying out
It helps to covers some scratches
The oil soaks deep into the wood to make a good protective barrier to the elements.
Used as a sealant before waxing wood furniture
can be used indoors or outdoors
What are the negatives of Linseed oil?
There are only a few minor negatives but here they are –
It needs to be re coated on a regular basis to keep your timber protected
It is not water proof but only water resistant
You need to add several coats to create a hard finish to protect the wood from marking
It is not as tough of a finish as shellac.
The oil can create a Yellow tone over time
It takes longer to dry than many other finishes.