Description
Annie Sloan Satin Paint is used for interior wood and metal. This hard-wearing paint creates a soft sheen without the need to apply Wax or Lacquer to protect and finish after painting. It is ideal for interior doors, skirting boards, architraves and wood work around the home. 
Annie Sloan Satin Paint is available as 750ml tins in 14 colours: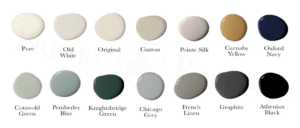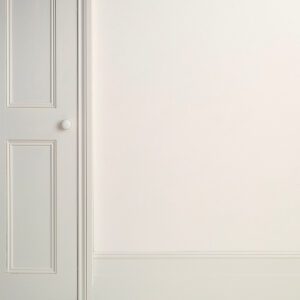 Pure Satin Paint by Annie Sloan gets its name because it is a true, clean, colourless white containing only white pigments. It is crisp, fresh colour without any of the coldness of a blue-tinted "brilliant" white. Due to the colourant-free nature of the colour additional coats may be required to achieve opacity. Use with Upstate Blue to create a traditional Gustavian or Swedish look.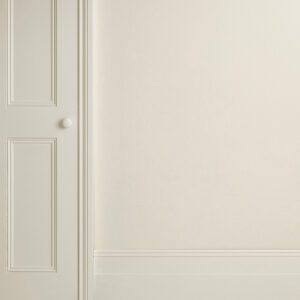 Old White Satin Paint by Annie Sloan is a classical, versatile, slightly cool-toned white. It is Inspired by the colour of traditional gesso and refined chalk, a soft white with strong character. It works with every colour and is a fail-safe choice with any other shade. Use with Oxford Navy or Aubusson Blue to create a grand yet cosy space.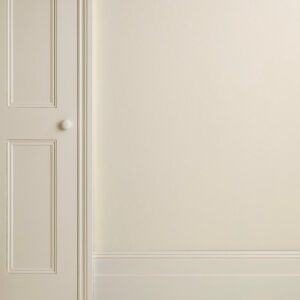 Satin Paint by Annie Sloan is the warmest of the satin whites. This indulgently creamy white works particularly well with Carnaby Yellow or Old Ochre. Use this in North facing rooms or those with limited natural light to impart some extra warmth.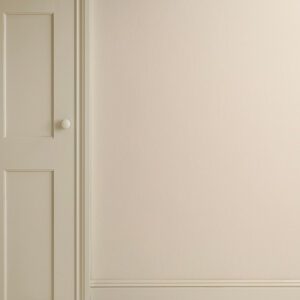 Canvas Satin Paint by Annie Sloan is a beautifully complex beige-white, organic, putty-tinted neutral. It's inspired by the colour created by mixing white pigments with raw umber pigment. Match to Annie Sloan Wall Paint in Canvas or contrast with bright, bold shades for maximum colour pay off.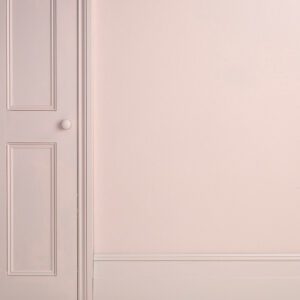 Pointe Silk Satin Paint by Annie Sloan is a soft, gentle, cool-toned pink. Pointe Silk is inspired by the prettified flesh tone of ballet slippers. The slight lustre of our Annie Sloan Satin Paint lends itself perfectly to this petal-soft pink.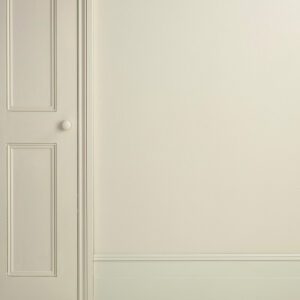 Cotswold Green Satin Paint by Annie Sloan is a beautiful sage green inspired by the exterior paint colour synonymous with this picturesque rural area of the UK. Works beautifully as a versatile, flattering, complex green with organic materials such as stone, slate and rattan.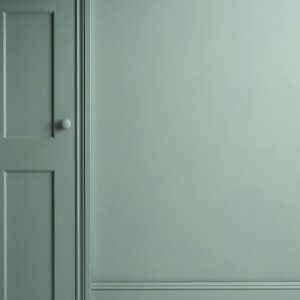 Pemberley Blue Satin Paint by Annie Sloan is a refined and elegant pastel blue, inspired by the eggshell blue so often used in manor houses during the illustrious Regency period. This blue maximises space because of its recessive qualities; whilst a generous helping of green and white pigment warm up and soften the blue. 
Knightsbridge Green Satin Paint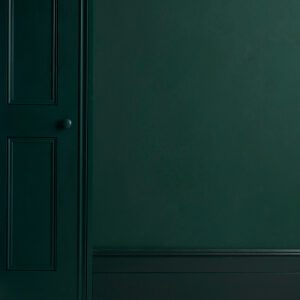 Knightsbridge Green Satin Paint by Annie Sloan is a fabulously strong, richly pigmented, forest green. This green Annie Sloan Satin Paint is partly inspired by the verdant green of botanicals and by the statesmanlike Victorian elegance of turn-of-the-century gentlemen's clubs.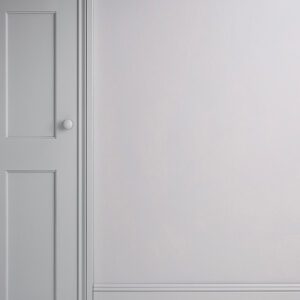 Chicago Grey Satin Paint by Annie Sloan is a chic contemporary grey. The blue undertones give this classic grey a crisp, architectural edge. It will work especially well on skirtings and millwork to give a clean, modern and directional feel to a space.
French Linen Satin Paint by Annie Sloan is a warm, reassuring, full-bodied grey. It's a versatile grey with subtle brown undertones, sometimes referred to as a "greige," and inspired by classical rural and Gustavian French interiors.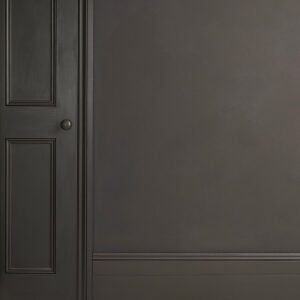 Graphite Satin Paint by Annie Sloan is a dark textured grey the colour of chalkboards. Inspired by Graphite drawing pencils, the depth of colour and seductive lustre of Annie Sloan Satin Paint in Graphite will set off other colours fabulously.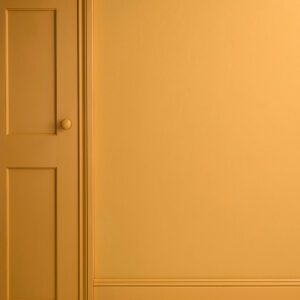 Carnaby Yellow Satin Paint by Annie Sloan is a richly pigmented mustard yellow inspired by the depth of saffron, spice and yellow ochre. The name references the Swinging Sixties cool of this earth-toned sunshine shade. Fabulous on furniture, kitchen cabinetry and skirtings.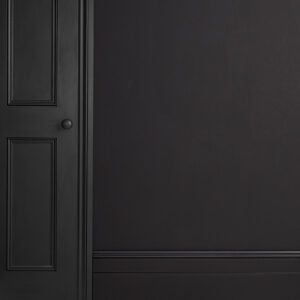 Athenian Black Satin Paint by Annie Sloan is a perfect, glossy, pitch-black. Ideal for adding drama, making a monochromatic statement on kitchen cabinets, or contrasting with other colours, this shade was inspired by the shadow figures painted on Ancient Greek pottery.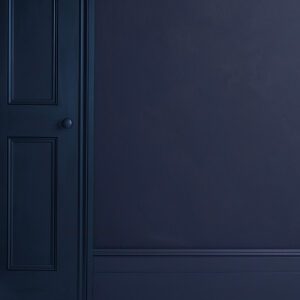 Oxford Navy Satin Paint by Annie Sloan is a strong, handsome, classic, navy blue paint. It will bring richness, drama and luxury to a space without the challenges associated with statement shades. Partly inspired by the indigo blue dyes used in traditional Indian textiles and the inky blue of Oxford scholars' fountain pens.