How to repair a scratch in wood furniture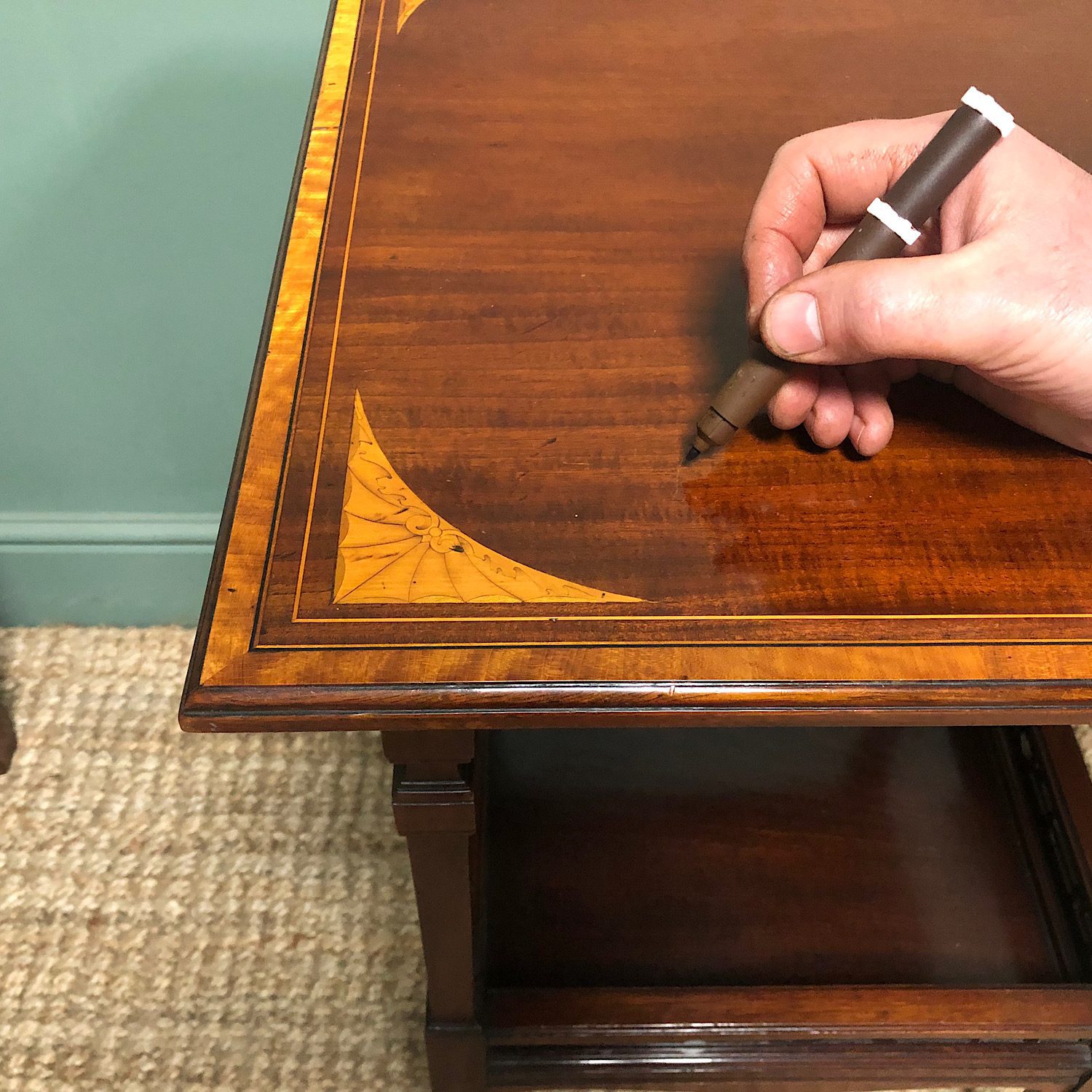 It is very annoying when you see wood scratches in your furniture. It can actually devalue antique furniture if very prominent and new looking. Below we have several ways how to repair a scratch in wood furniture, using different methods.
Firstly you need to determine how deep the scratch is and what the finish is on the piece of furniture.
Repair deep Scratches
If your scratch is deep and indented then the first thing to try would be a wax stick repair kit. This can be melted in and when dry buffed up to a level surface or you can use the plastic spatula to cut a piece of wax stick off and warm this into your fingers. It can be moulded when it is warm, so squash the wax stick into the scratch and use the spatula to level off. Once dry buff up to a level sheen. You can also use the different shades of the wax sticks to blend together and this can help to match the colour of the wood.
Repair Light scratches
For light scratches, you can try several different things as this will depend on the finish of the wood. Sometimes it can take several of these to get a satisfactory result.
The first thing to try (and we find this one of the most successful techniques) would be to use our Priory Polish Reviver. This can work extremely well, especially when finished using a darker shade of coloured bees wax.
On high sheen finishes, we do supply Liberon touch up pens. Each pack comes with three different shades from Mahogany, Oak and pine. This is ideal and easy to blend in scratches but again always finish with a wax as this will seal the finish and protect the wood.
We also supply Rustins scratch cover. This works best on waxed or duller finishes. If you wood is a French polished finish, it will usually be best to use the polish reviver and touch up pens.
Here is a chest of drawers top that was full of scratches, some quite bad. First we polish revived the top and this removed all the smaller scratches and revived the wood.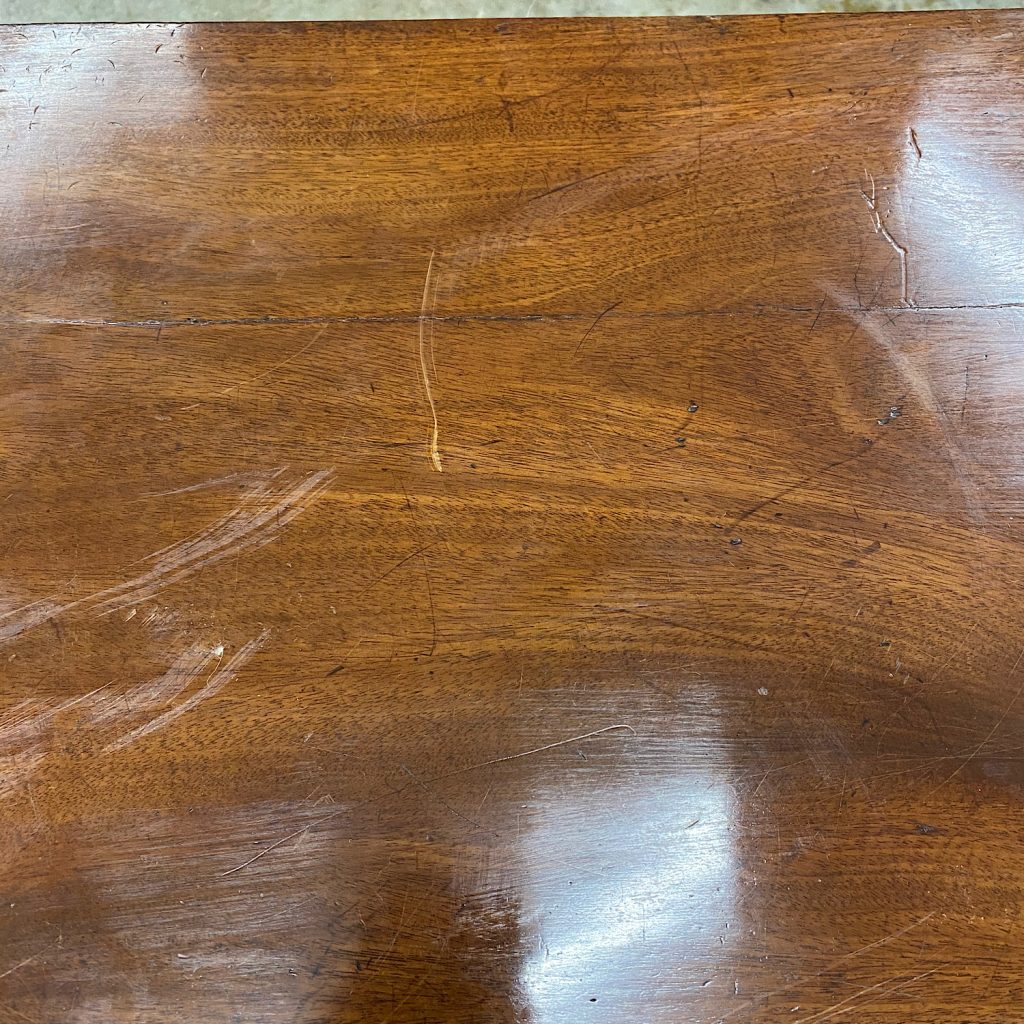 Next we used the Rustins scratch cover and this worked perfect on the light scratches that had gone through the finish.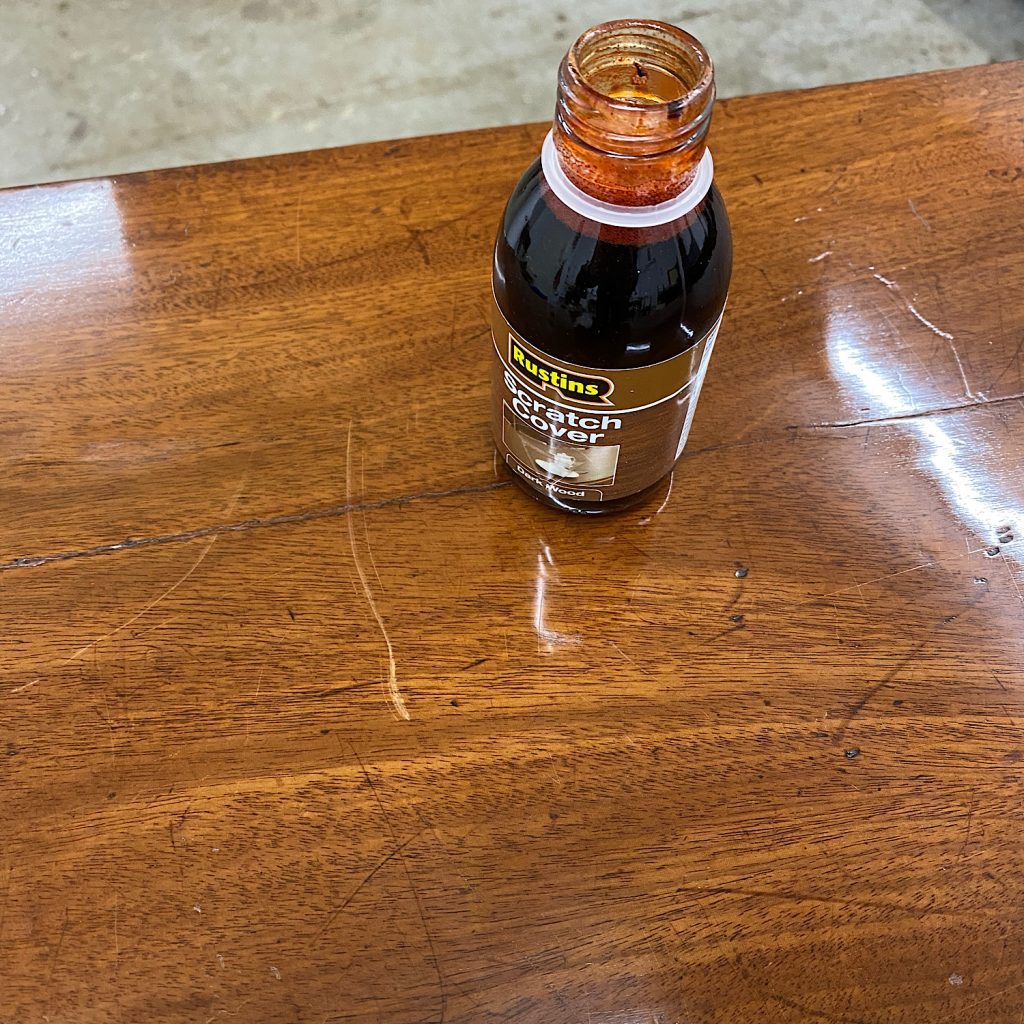 Some of the scratches were in the French polish, so we used the touch up pens to colour these in.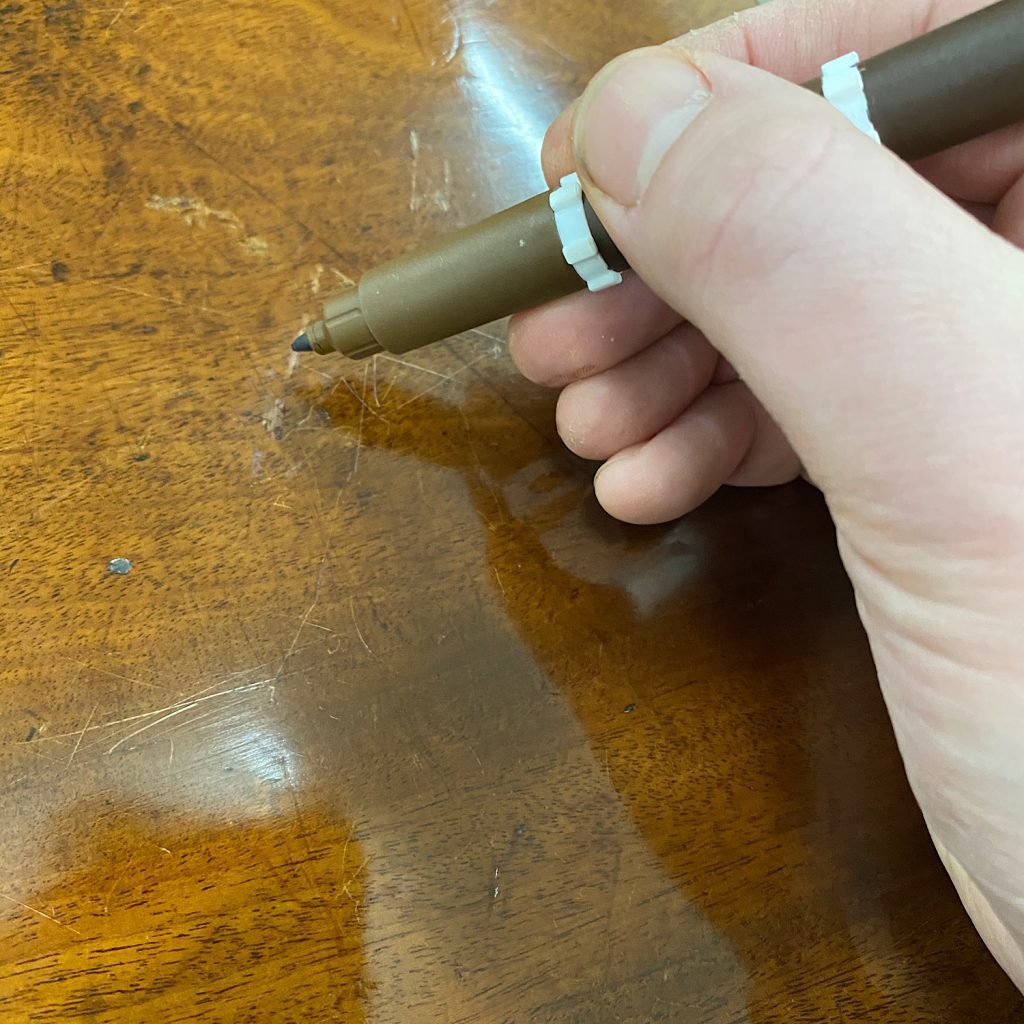 Finally we waxed using a dark tones wax finish, as this blended in the last marks and added an additional protection to the top. It is always best to wax on a regular basis a s this will further protect and enhance the finish.