How to Clean a Clock Mechanism using Clock Cleaning Concentrate Solution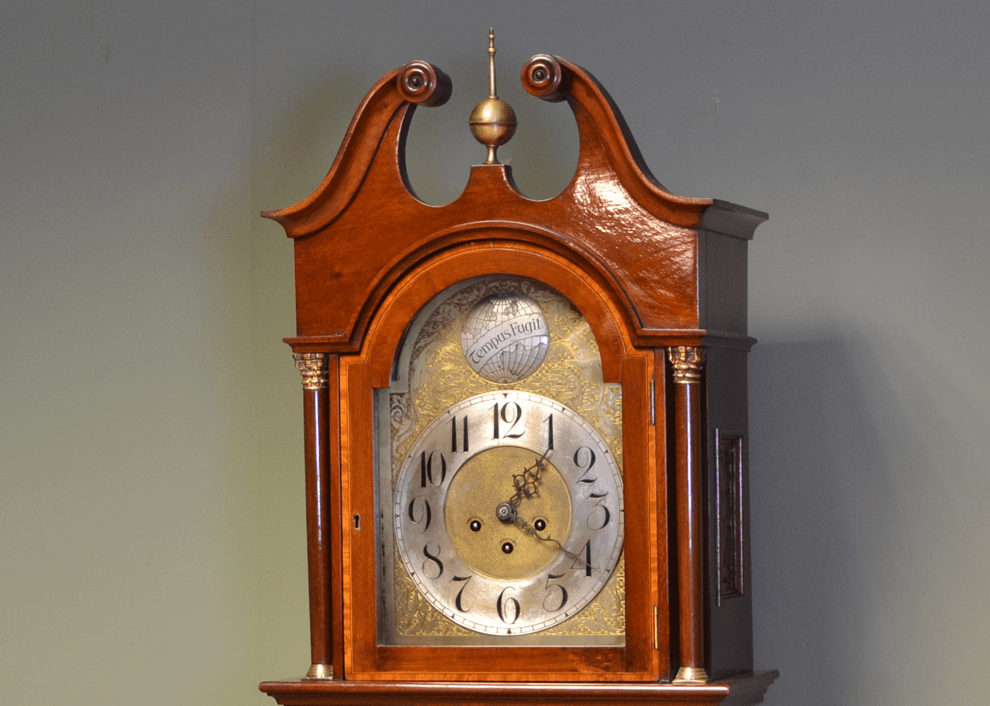 Priory polishes offer two different Horological Clock Cleaning Concentrate Solutions, used for cleaning clock movements. It will remove most grease, oil, dirt and tarnish. It is also widely used by antique restorers for the cleaning of brass, copper and bronze etc.
We have the traditional Ammoniated Clock Cleaning Concentrate, this is the strongest solution but you must use this in a well ventilated area. We also offer our new Non Ammoniated Clock Cleaning Concentrate Solution, for a far less potent smell than the traditional ammoniated version. This is more subtle but still works extremely well.
Directions –
Mix one measure of the Clock Cleaning Concentrate Solution with seven measures of cold water in a suitable container, like a polythene container with lid. For light soiling or Ultrasonic applications dilute one measure of the fluid to eight measures of water. You can use a stronger mixture on heavily tarnished brass.
Remove your clock mechanism (or other brass, copper items) from your clock and then submerge fully into the mixture. We usually leave it for a minimum of thirty minutes but recommend between one to three hours depending on how stubborn the dirt and tarnish is. We do not recommend leaving for more than twenty four hours. We recommend to use 0000 wire wool and rub over the surfaces every three hours to remove the top layer of dirt and then re-submerge. Several applications may be required.
Once most of the tarnish is removed, Take a brush (a tooth brush is ideal) and give it a good scrub in all the mechanisms, especially on the rivet or oiling areas. Make sure you wear suitable gloves and a mask in a well ventilated area.
Now this is complete rinse thoroughly with hot soapy water.
Now make sure you dry fully, using a hair dryer is a good idea for speed.
Once complete, we recommend using Priory Polishes Clock Oil on all your moving parts as this will keep your clock in smooth working order for years to come.
Why not restore your clock case using our clock case restorer, it is a superb solution that offers excellent results.
Additional notes –
As with all chemicals always wear protective clothing. Avoid inhaling the vapour so a mask is required and a well ventilated area as vapours may cause drowsiness and dizziness. Avoid contact with eyes, face, hair and skin and always keep out of reach from children.
Some of the products mentioned in this blog