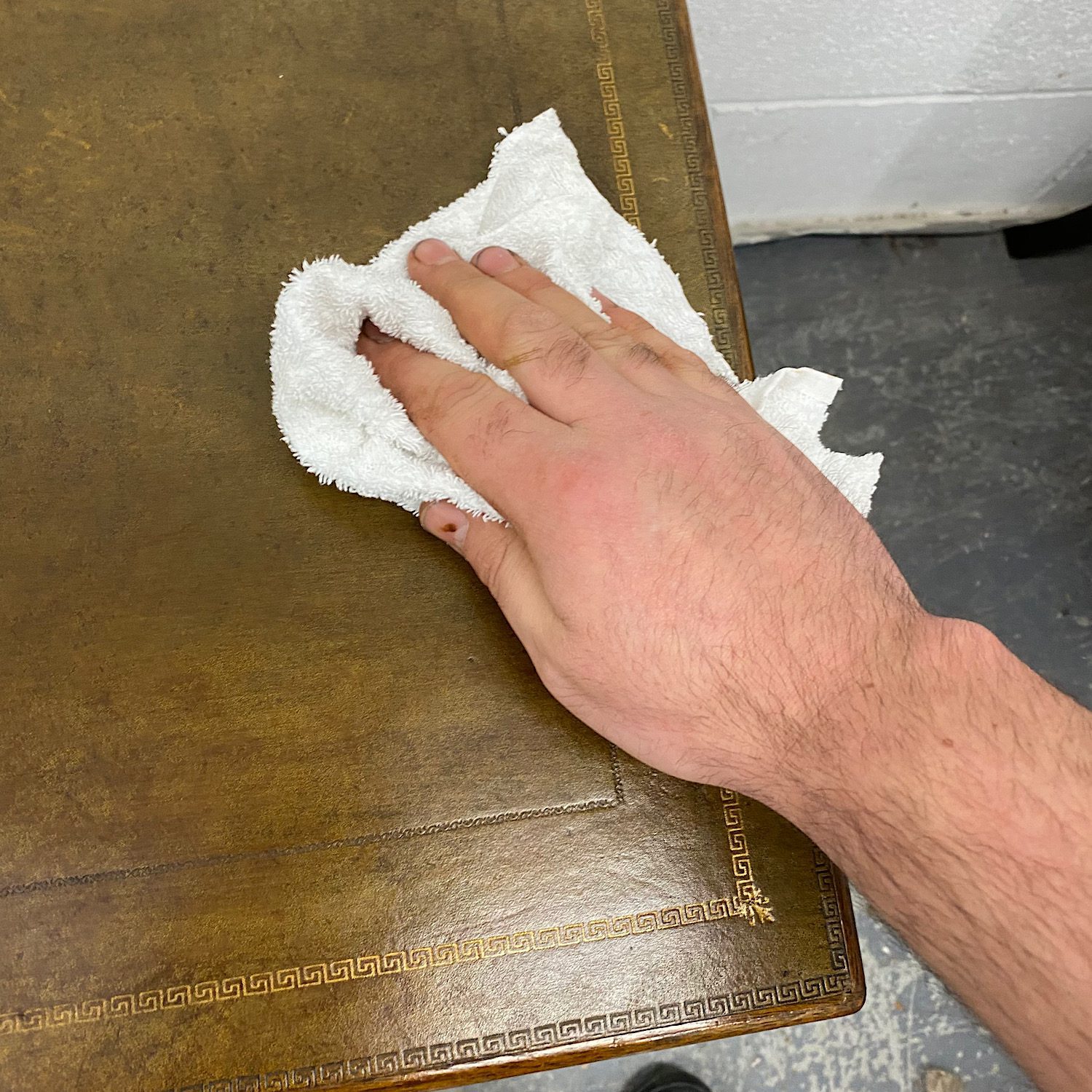 Over a period of time due to its nature, leather tends to become dry, brittle and worn. In most cases, the original leather can be cleaned, revived and this will often enhance the character of a piece. There are several methods you can use in Leather care and below are some simple cleaning techniques.
How to clean and revive desk top leathers
In this example the desk top leather was very worn and faded on a Victorian desk due to years of use. You can see it has been heavily worn on one side and was badly marked.
The first thing we did was to apply Liberon Leather Cream as this feeds and starts to add the colour back into the leather. It is ideal for reviving and maintaining the original finish without replacing the leather. Apply the cream in circular motions working it into the texture of the leather and then finish by smoothing off in a left to right motion. Once fully dry buff off the excess with a clean buffing cloth. Several applications may be needed to build up the colour and finish.
As this was badly marked we then finished by applying several light coats of Priory Polishes Finishing Bees Wax Polish (Dark tones). Always buff off the excess between coats. This sealed in the colour and produced a beautiful sheen. We would then simply use this wax to maintain the leather in the future by adding additional thin coats when needed to prevent the leather from drying out.